Helping by Adoption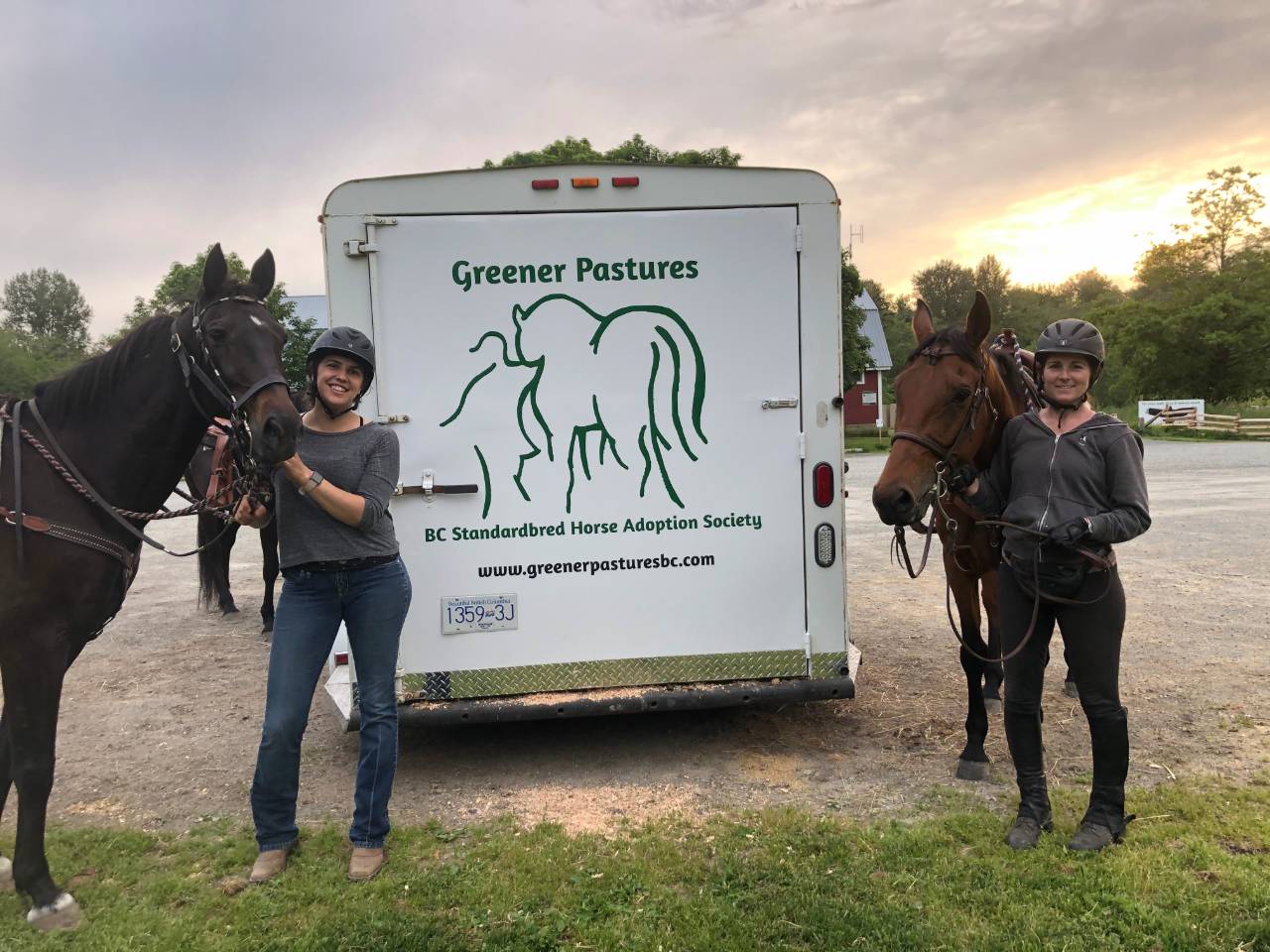 Standardbreds have long been over looked as a suitable riding horse and pleasure/competive driving horse after their harness racing careers. The breed is gaining popularity over the last few decades having a hardy body and sensible mind. Many hours of handling and driving have been put into most, if not all horses coming into the program while training down at the track.

Horses are donated to our program by their racing connections to ensure responsible placement into a home that will continue their transition from racing to riding or driving. As a volunteer run organization, we put as many rides into these horses before adoption as we can- however almost all will need further education in their new discipline.
Consider a Standardbred today!
Helping by Support
By helping to fund this program, retired racehorses in BC will have a place to go after they can no longer race.
Please consider making a donation to the work we do in order for us to help more horses.
*Tax receipt available for donations*
Helping by Volunteering
We are always looking for volunteers in an array of positions. Whether you have experience with horses or not, we have many oppourtunities available to help us rehome these amazing horses. Please e-mail us for more information
Helping by Purchasing an Item from our Wish List
We currently have a number of items that we need at the barn where the horses are located.
Please take a look at our wish list and send items to Greener Pastures at PO Box 126, Dewdney, BC V0M 1H0
Become a Member

Stay informed about what we've been up to!
Fill out our membership form to show your support

Membership Form 2023