PLEASE NOTE:
AS OF JAN 1, 2021- OUR ADOPTION FEES HAVE BEEN RAISED TO $850
This is to accomodate necessary veterinary work done to ensure all horses are up to date on hoof care, vaccines, deworming and annual dental work.

**Adoption Application can be found at the bottom of this page**
GIN MAKES ME SIN "Ginny"
6 year old Standardbred mare ~15.3hh


ADOPTION PENDING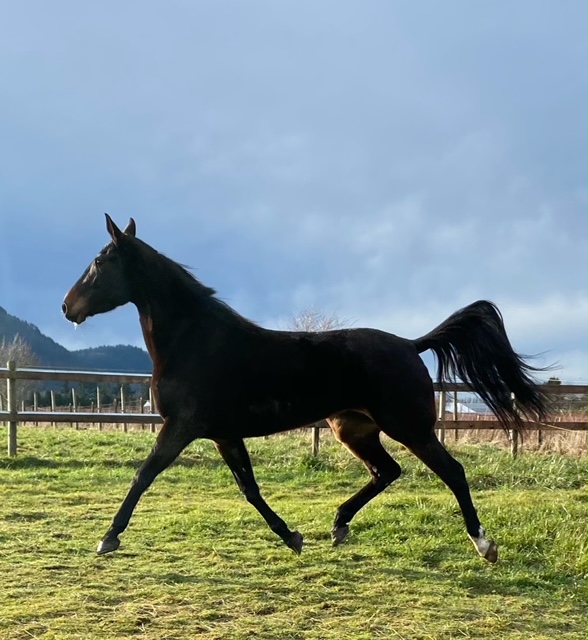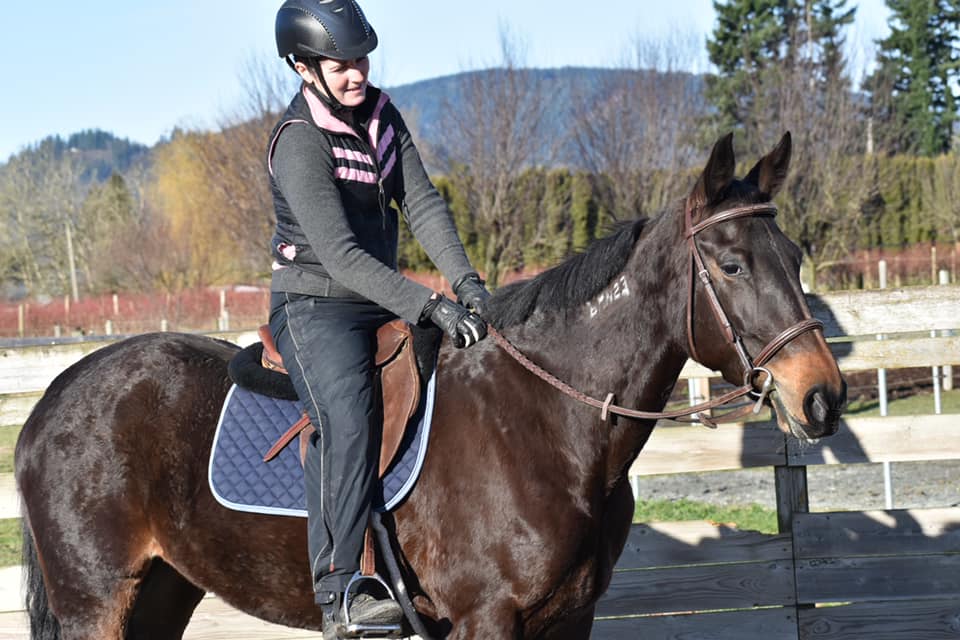 Ginny retired from racing after 74 starts, earning just over $25,000- her last start was November 27, 2020.
Ginny just wasn't quite fast enough to cut it as a race horse.
Her owner graciously retired her sound so she can move on to pursue a new career as a riding horse.
Ginny is a goofy mare with several personalities, from happy, friendly, cuddly, to a stone faced mare stare. This girl will never be called dull or boring!
Ginny has been handled extensively during her race career. She crossties, stands perfectly for the farrier & vet. She trailers great and is easy to bath.
Ginny is adapting well to being in a herd. She is a beautiful dark bay looking to get started your way.

Ginny has has a handful of rides under saddle and is doing well learning how to be a riding horse.
She will need someone to continue her training after adoption.
Ginny is located at our foster farm in Mission, BC
Her adoption fee is $850
---
KOOTENAY MADAMZENA "Zena"
4 year old Standardbred mare ~16.1hh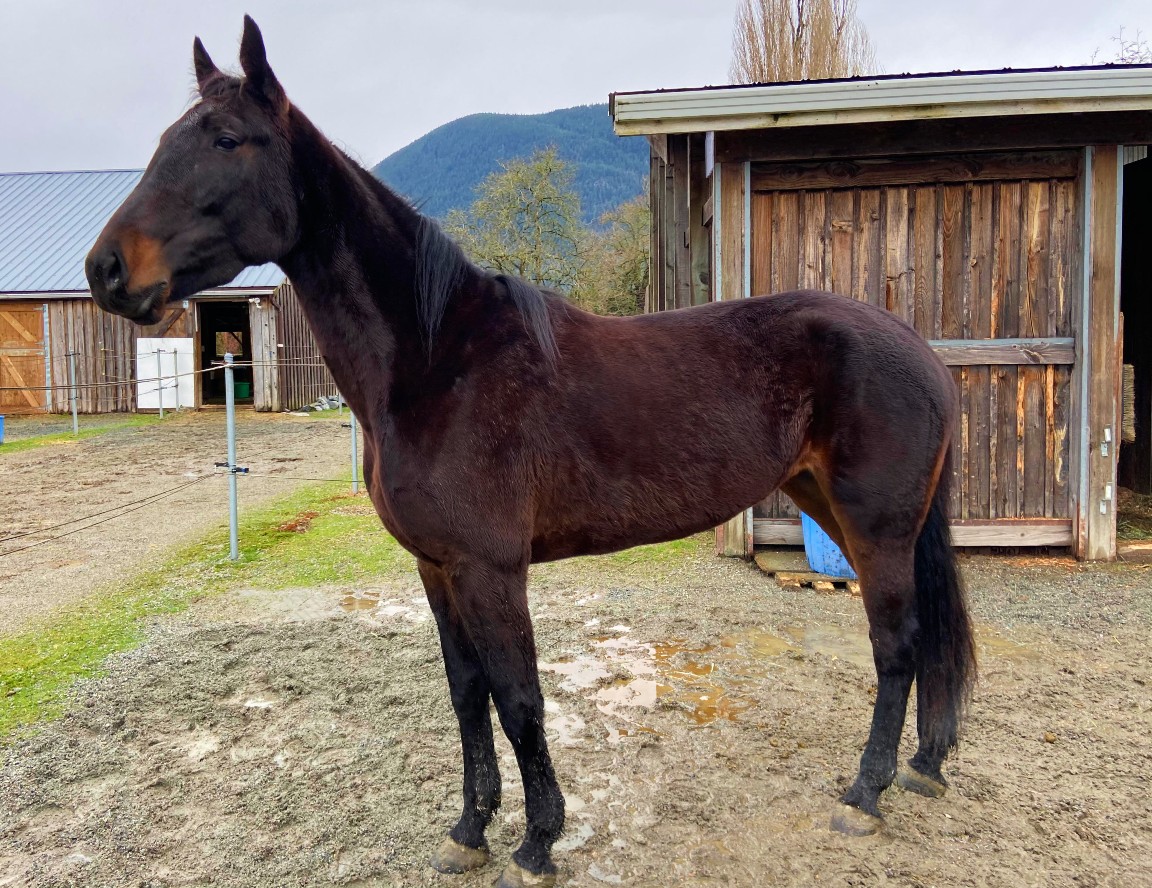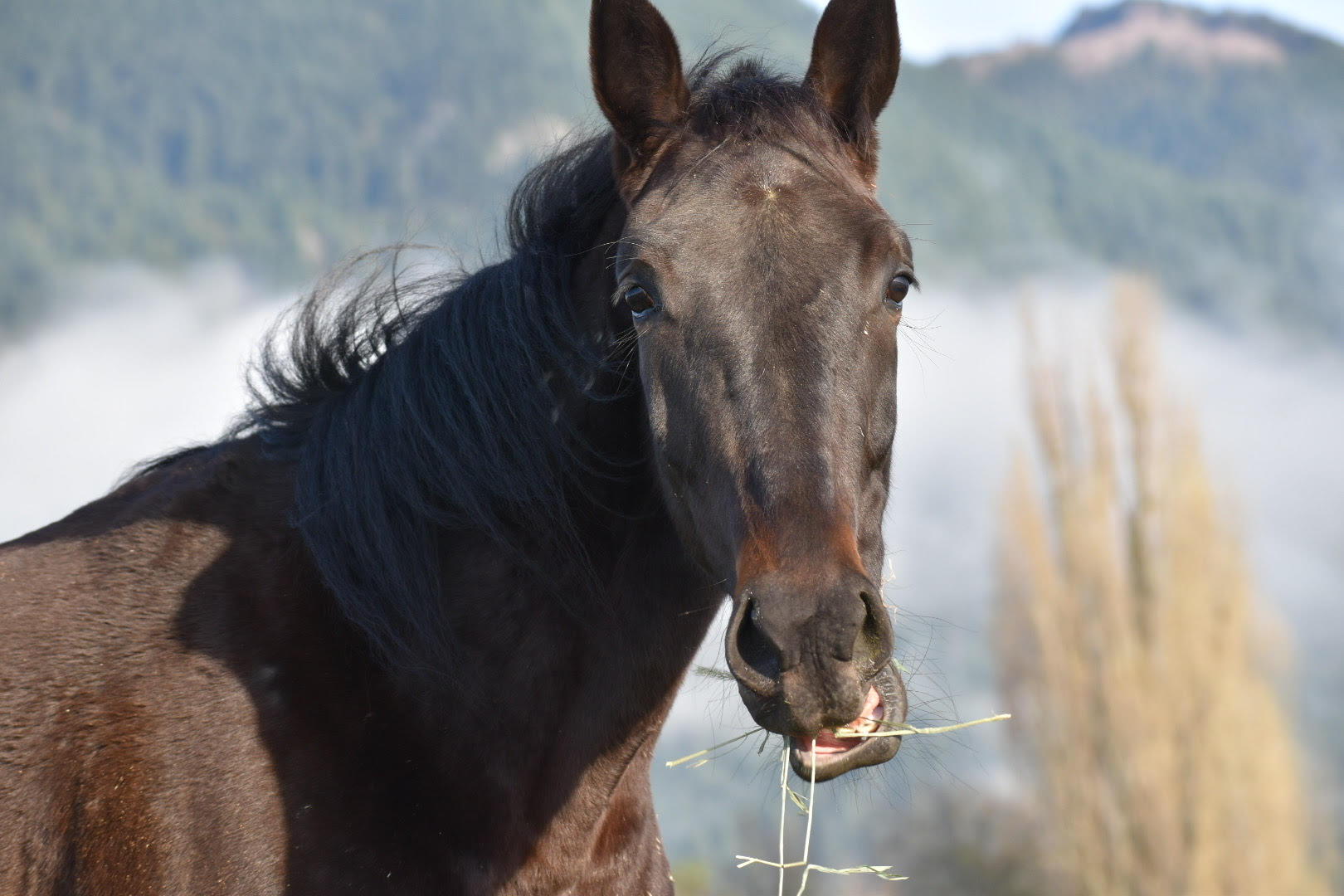 Standing at around 16.1hh, Zena is a show stopper. She is big boned and still growing.
Zena is an in your pocket type of horse. She is very curious and friendly and loves being fussed over.
Zena is fitting in great when she has been allowed field time with 3 other mares. She's playful and loves her new horse friends.
She leads well, stands for the farrier, great manners in the cross ties. Not at all spooky.
This girl will be a very easy and rewarding project!
Zena was born with a conformation flaw in both of her hocks, she is sound and they don't seem to bother her movement.
It has been recommended that her next career be as a trail/ pleasure horse/light flat work.
You don't find many horses with a solid mind and temperament like Zena- and she's only 4!!

She will be UTD on vaccines, deworming, hoofcare and teeth prior to adoption.
Zena is located at our foster farm in Mission, BC
Her adoption fee is $850



---
FULL MOON FLOYD "Floyd"
3 year old Standardbred geldng ~16.1 hh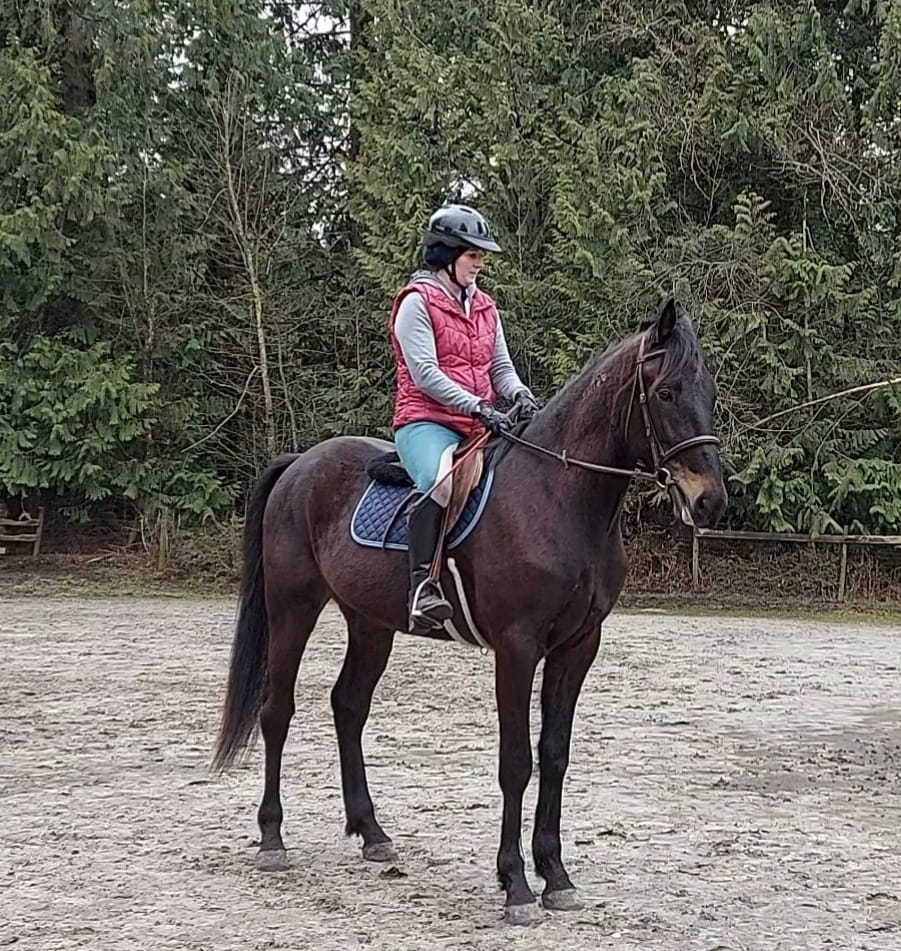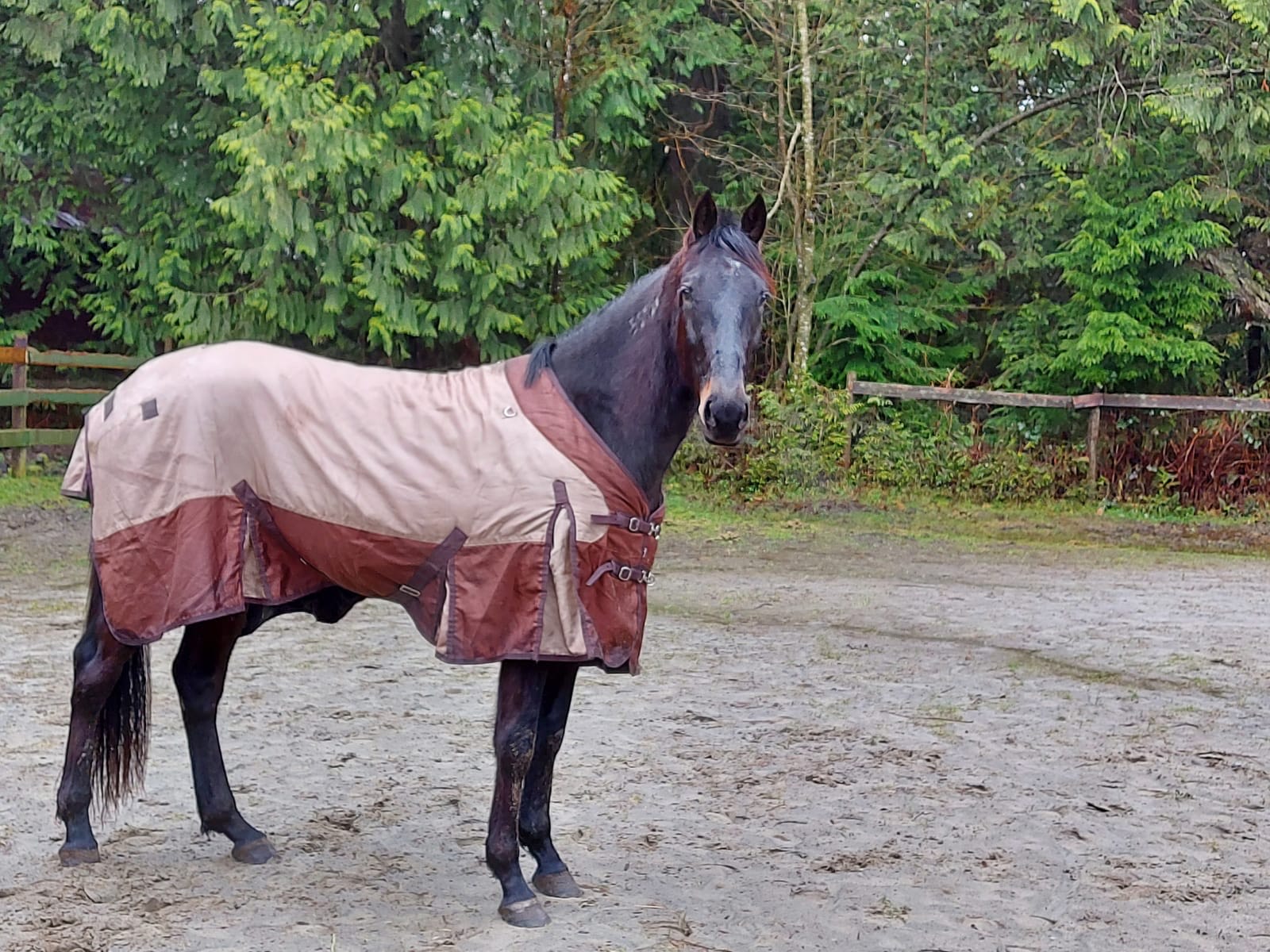 Floyd is an outgoing and handsome young guy. He is full of life and spunk- just waiting for a new job oppourtunity!
This big guy spent a little time at the racetrack, but never made it as a racehorse.
Floyd is good with other horses and has a lot of personality.
He can be pushy and nippy sometimes, but has been getting better with a consistent and confident handler.

Floyd has been lunged consistently and had a few short rides under saddle.
He will need a confident owner that is able to continue his training, and or someone with a coach to help them.
There is so much potential with this handsome boy!
Floyd is located at one of our foster farms in Mission, BC
His adoption fee is $850
---
Shalynn
3 year old Standardbred mare ~15 hh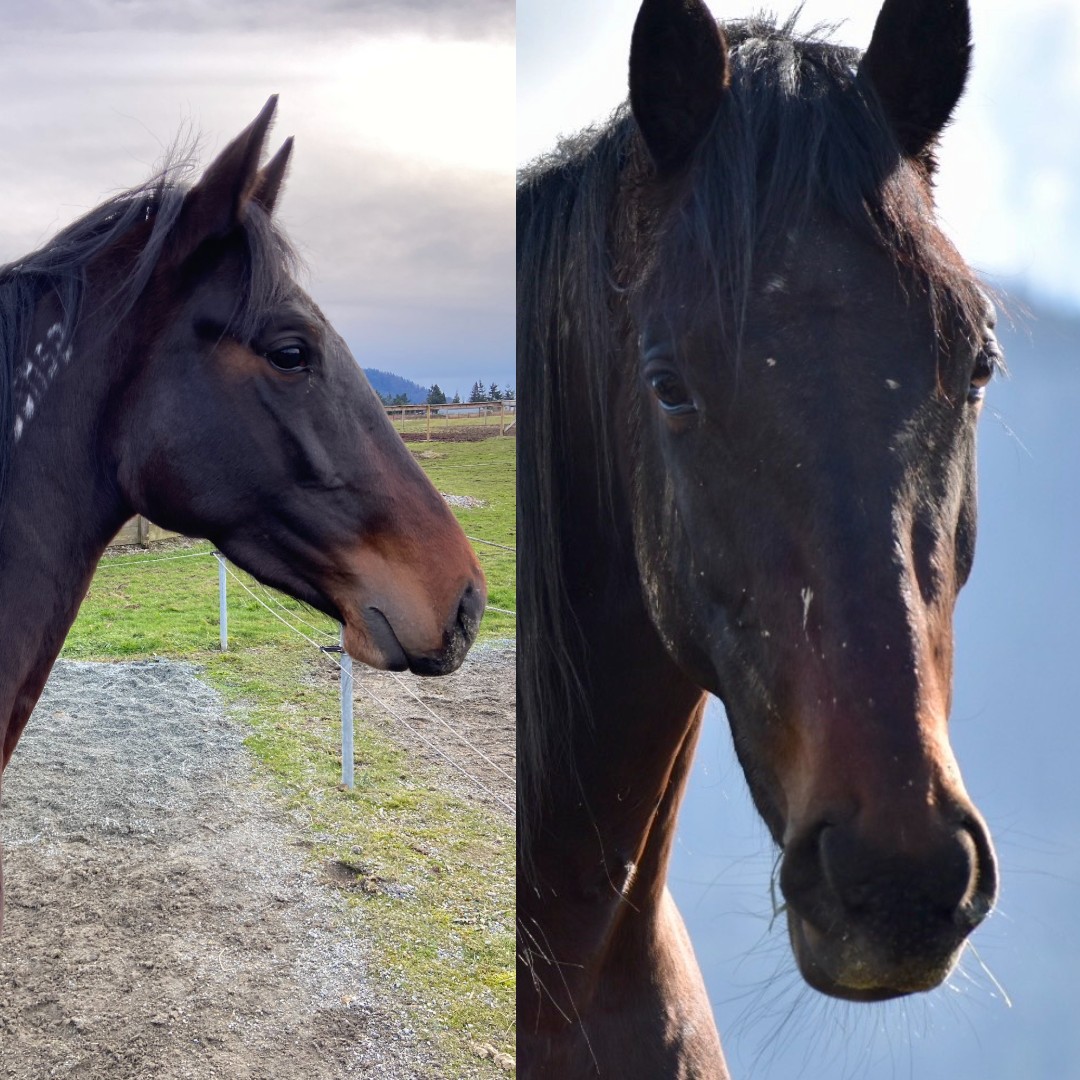 Shalynn is a 3 year old mare standing at 15hh. Very sweet, social and friendly girl.
Lots of spunk but still respectful to her handler. She's had about 7 months training in ground driving and in the race cart.
Turns out she doesn't want to be a race horse and is looking for a new career!
She will need training under saddle but she has tons & tons of potential.
Great with a herd!! Loves her mare friends. Really nice temperament with this girl!

Shalynn is located at our foster farm in Mission, BC
Her adoption fee is $850
---
Fast Lane Flitzer
5 year old Standardbred gelding ~17 hh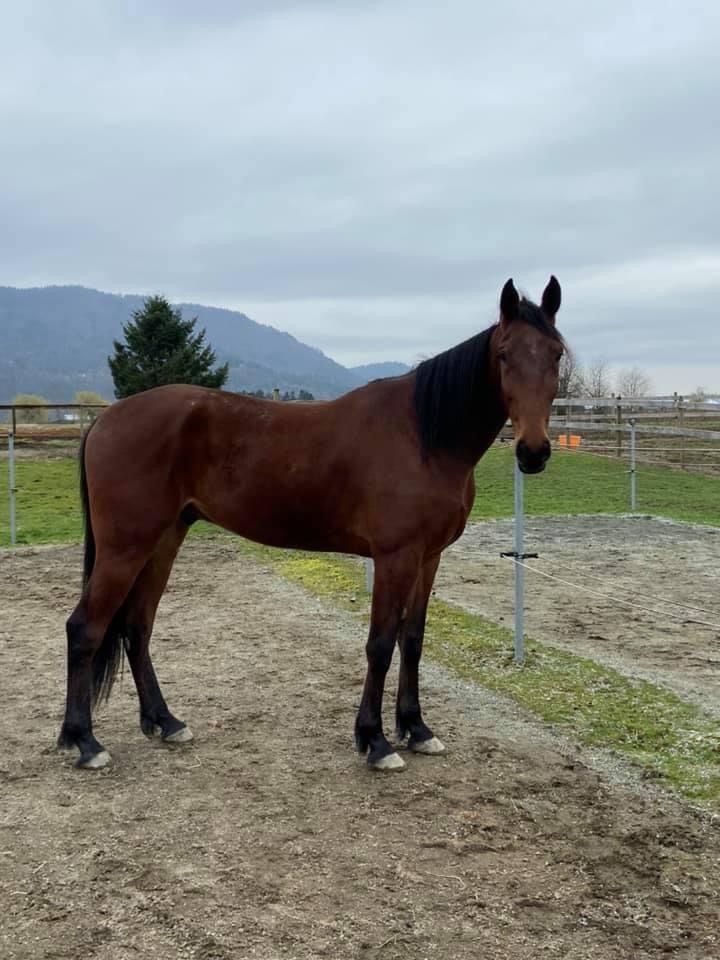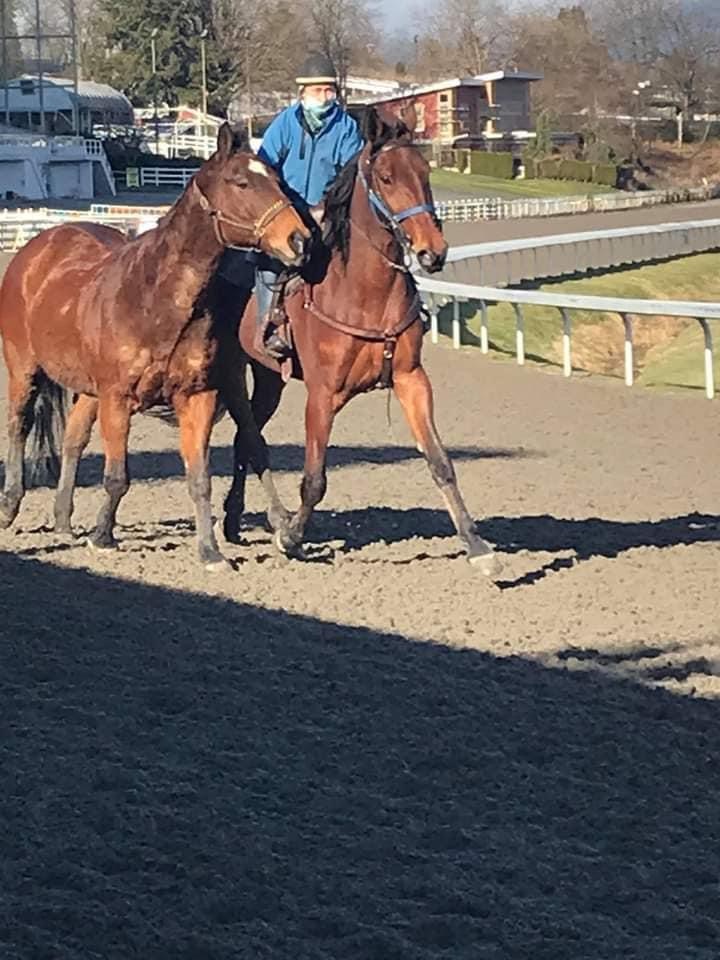 Flitz is a stunning 17hh gelding with a lot of presence.
He spent a little time after his harness racing career training to be a pony horse at Hastings racetrack.

He has a lot of potential and would do well in ANY new career.
Anyone looking for a sport horse type Standardbred should look at this guy.

Flitz is located at our foster farm in Mission, BC
His adoption fee is $850
---
Reeliza B Doud (Lizzie)
5 year old Standardbred mare ~15.2 hh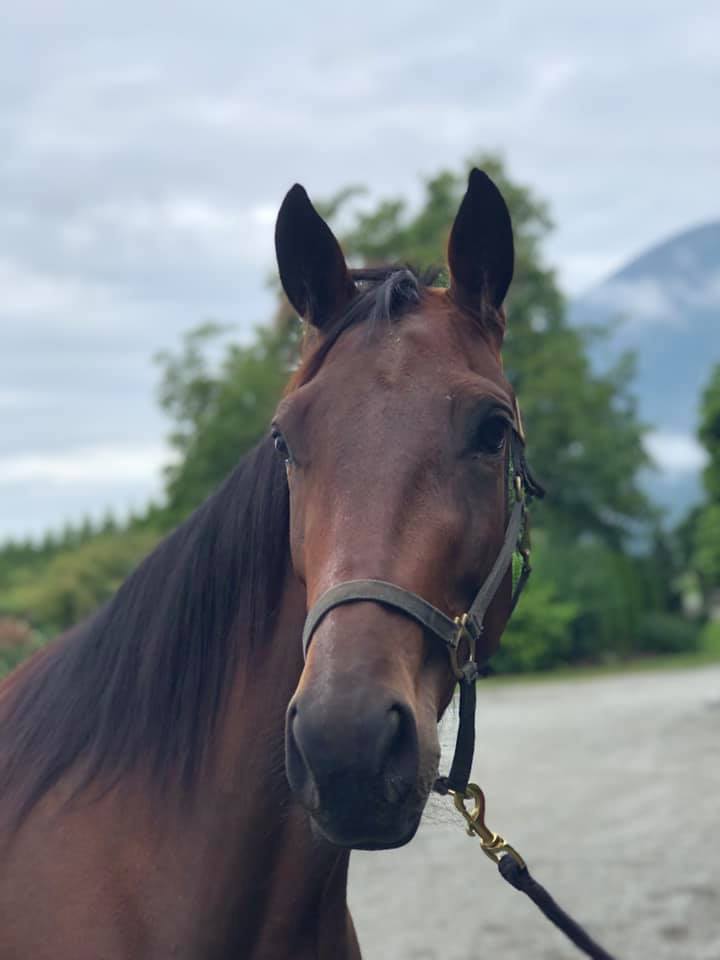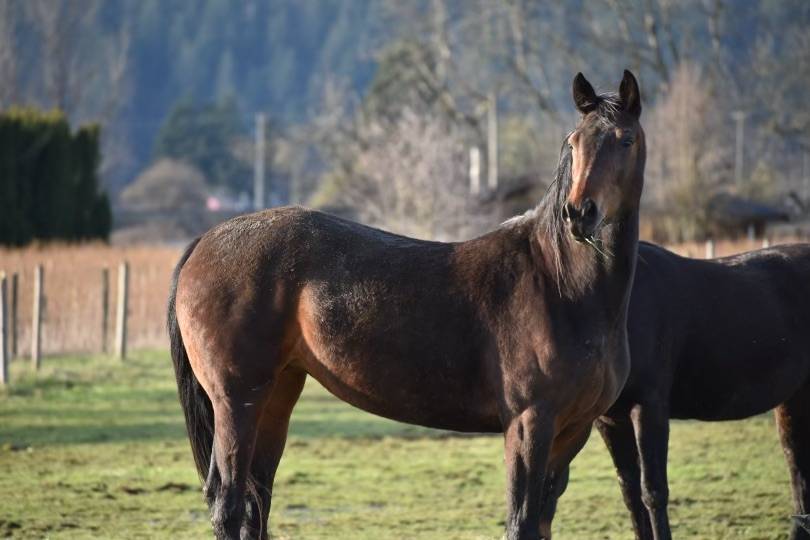 Lizzie is an energetic young girl looking for someone to call her own.
Stay tuned for more information about this beautiful girl!


Lizzie is located at our foster farm in Mission, BC
Her adoption fee is $850
---
Rhondas Example
10 year old Standardbred mare ~15.1 hh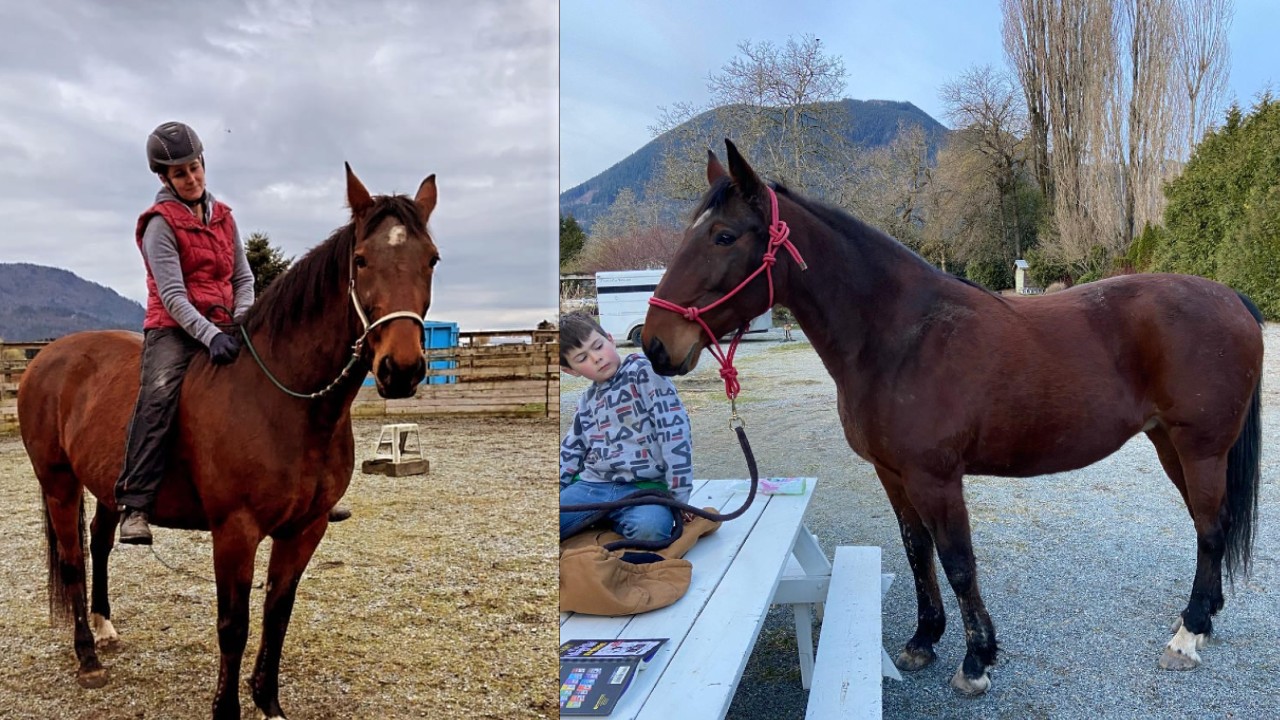 Rhonda has quite the travel miles under her belt. This stunning girl was born and started her racing career in PEI.
She raced at tracks throughout Atlantic Canada and Ontario before coming to BC to race and eventually hang up her racing shoes.
Rhonda last raced in November 2018. She raced 82 times and earned just under $37,000.

Rhonda is ready for a new career. Shes willing and easy going.
She will make someone a very steady and reliable mount.

Rhonda is located at our foster farm in Mission, BC
Her adoption fee is $850
If you are interested in any of our horses:

1) Fill out our

Adoption Matching Form
-You can print the form out and scan (or take a photo of) the finished product
-You can fill the PDF out on a computer by adding text to the document

2) Send your completed application to greenerpasturesbc@outlook.com with any
additional information you may wish for us to know

3) We will contact you to discuss your application and set up a time that works
with you to meet the horse of your dreams.
See our ad in Canadian Horse Journal