PLEASE NOTE:
All horses are up to date on hoof care, vaccines, deworming and annual dental work.

**Adoption Application can be found at the bottom of this page**

BIG MAGICK (Buzz)
9 year old Standardbred gelding ~16hh
companion home only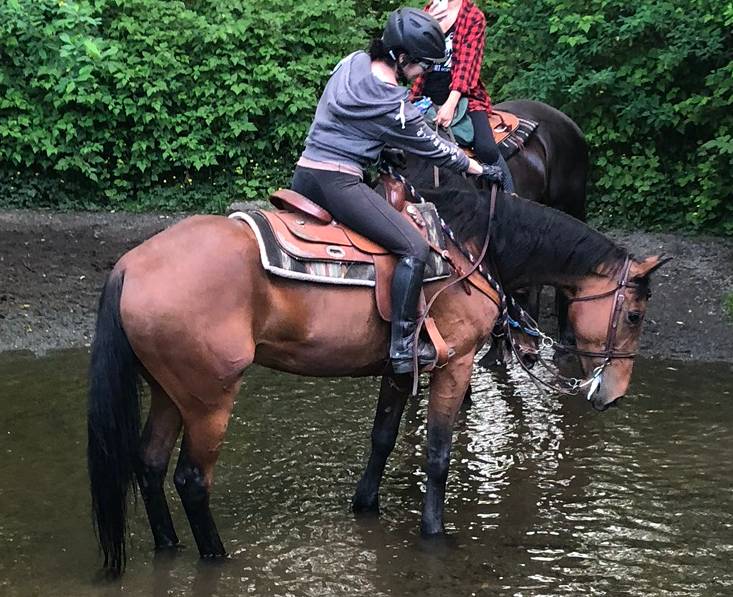 Buzz retired from racing in November 2018 after 53 starts and just over $48,000 made in his career.
He has been adopted and returned to the program a few times and we are determined to find him his forever home.

Buzz is filled to the brim with personality. He loves attention, but can be a bit of a handful sometimes.
Buzz does best with one consistent horse companion, preferrably a mare.

Due to a previous injury, Buzz is best suited to be a companion horse- but needs more stimulation than just sitting in a field.
Buzz has lots to offer his future home- he is a character and is so lovable. He could be everything your farm is looking for.

Buzz located at our foster farm in Mission, BC
His adoption fee is negotiable to the right home
WEEZY HANOVER "Tesla"
15 year old Standardbred mare ~15.2hh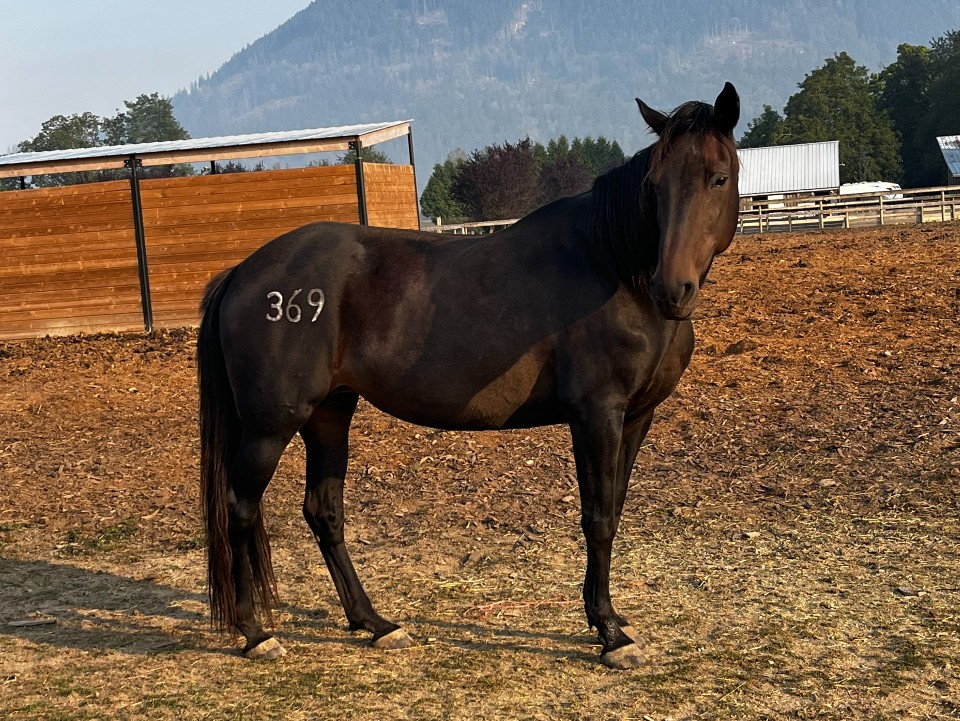 Tesla never raced, she was used as a broodmare for awhile then passed hands and didn't do much for the past few years.
Tesla is a sweetheart once you've earned her trust. For whatever reason she's a guarded horse and for the first little while upon her arrival we couldn't catch her.
We've made progress & she will come to the people she knows now! She is even starting to let herself enjoy being scratched and loved on. She has learned to stand patiently in the cross ties and picks up all her feet without issue.
Tesla is excellent in a herd. She's good with dogs, pigs, a goat and a cow. She wants to please and is coming along nicely.
Tesla would do best with someone experienced who uses a gentle approach with their training.
Someone who is not in a rush and will give her the time and space she needs.
Tesla is up to date with her teeth/feet/ vaccines and deworming.
Tesla is located at our foster farm in Mission, BC
Her adoption fee is $850
---
LILLOUDER
3 year old Standardbred mare ~14hh
This cutie is sure to win someone over very quickly.
Lillouder is cute as a button with a great personality, she loves attention!
This sweet girl is recovering from an injury that may require surgery.
Stay tuned as we determine a plan for this lovely gal.
Lillouder is located at our foster farm in Mission, BC


---
CONNIVER
2 year old Standardbred gelding ~15hh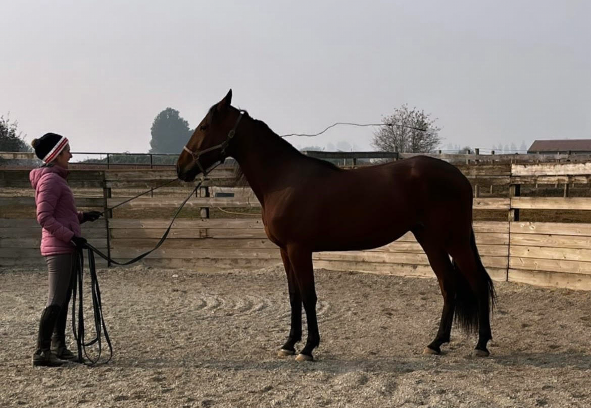 This new fella has never raced but he has been in training at the track for the past year.
He is very handsome and will only get more handsome as he grows into himself.
Conniver sound and ready to head in any direction.
Conniver is super social, loves people and will climb into your lap if you let him. He's a favourite in the barn with his loving personality.
He is looking for someone experienced who is willing to take it slow in his training allowing him time to grow.
Check out our Instagram page for some video of this guy!
Up to date on teeth/feet/vaccines and deworming.

Conniver is located at our foster farm in Mission, BC
His adoption fee is $850
---
ANJELLES AURA
More information coming soon!
---
FIFTYSHADESOFPINK "Pinky"
8 year old Standardbred mare ~15.2hh
Pinky retired from racing over a year ago, she has been slowly recovering from a shoulder injury.
We are still assessing Pinky since returning to our program to see what her limitations are.

At this time, Pinky is available as a light riding/companion horse only.


Her adoption fee is negotiable to the right home
---
GINGER BEER "Ginger"

8 year old Standardbred mare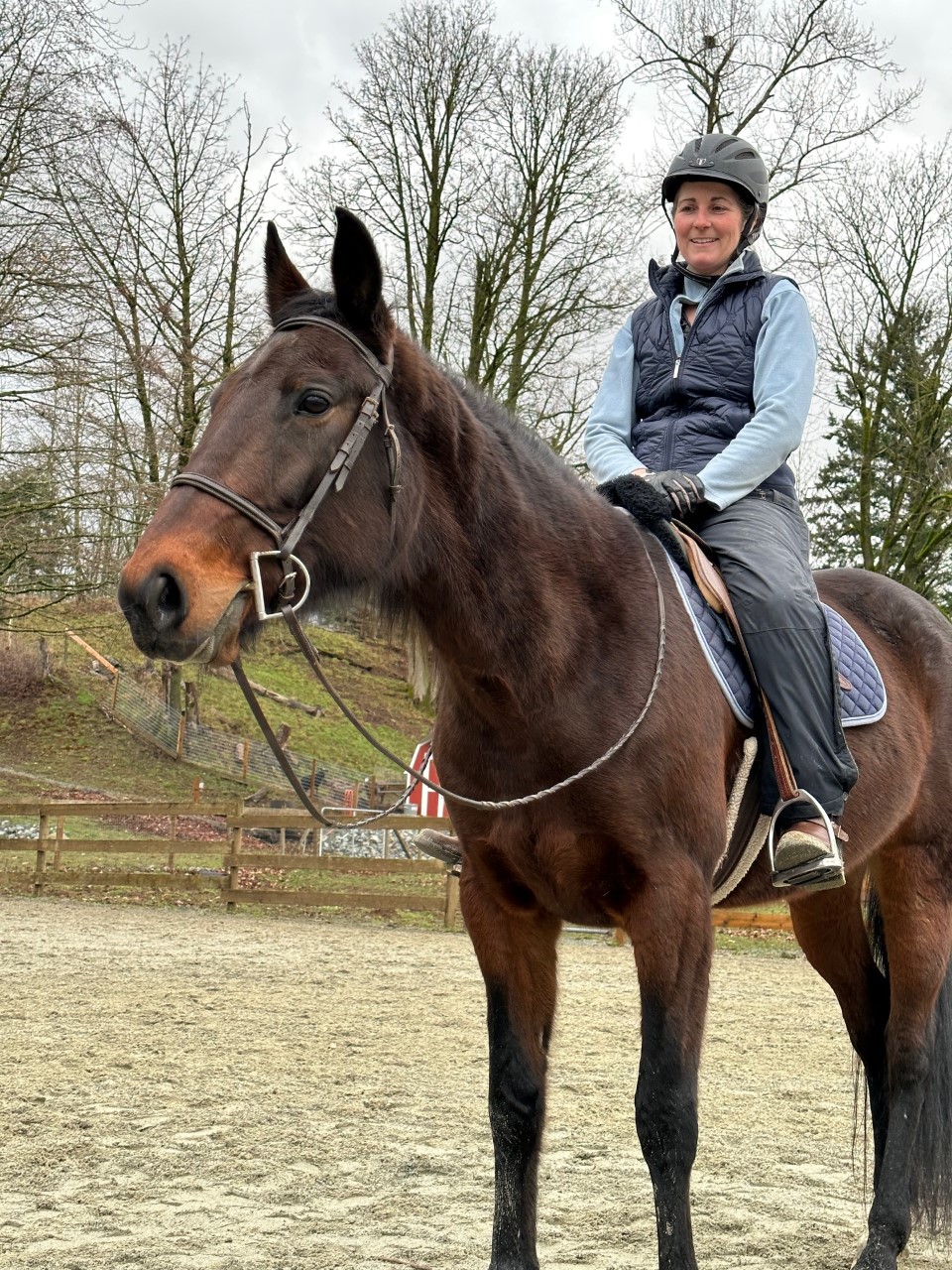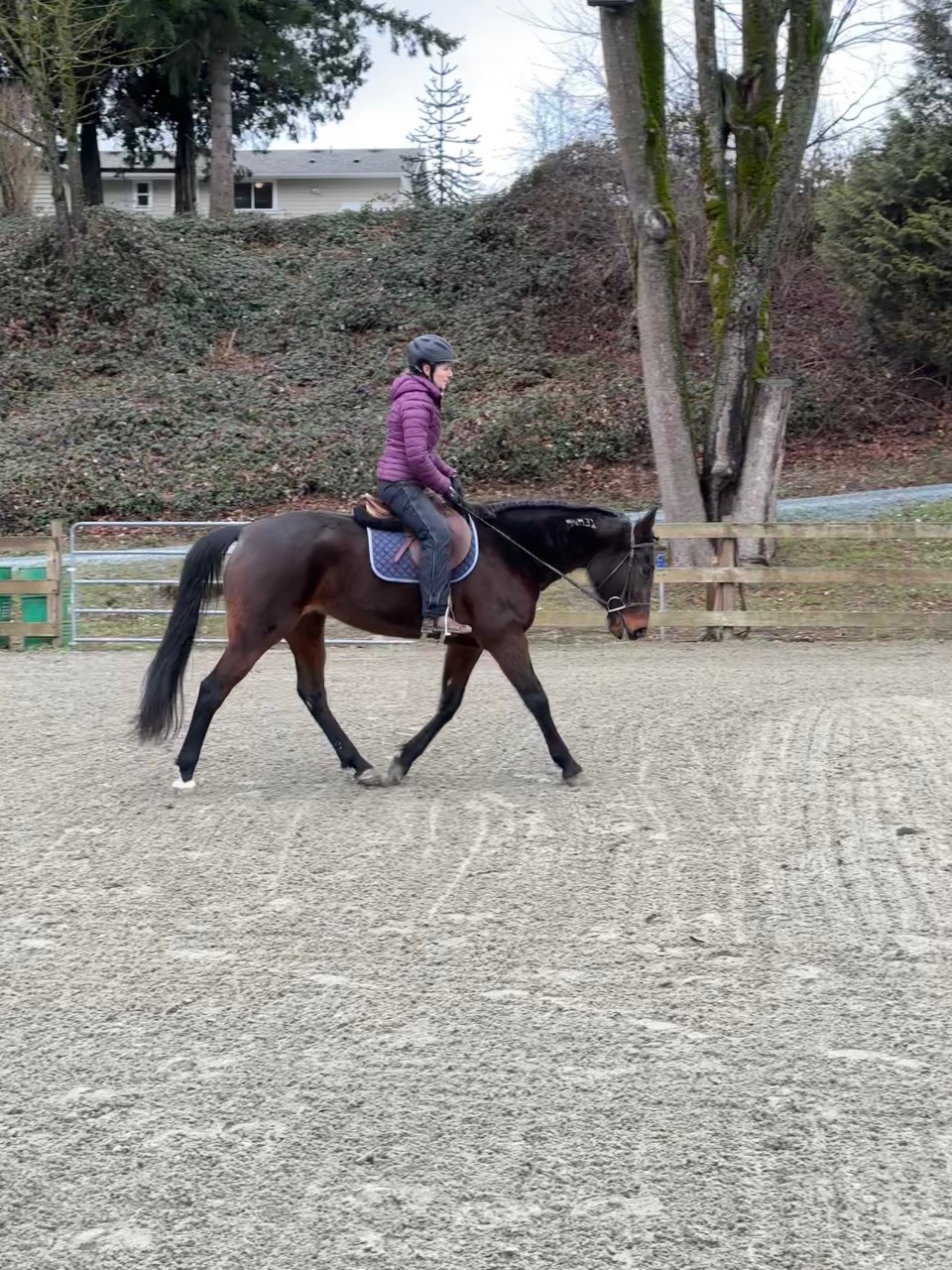 Ginger found her way back to our program in hopes of finding her perfect home.
Ginger is looking for an experienced and patient human to continue her training under saddle.
Although shes been under saddle for approximately a year, Ginger can be quite reactive and uneasy in busy and unpredictable surroundings.
Ginger would do best in a quiet barn with slow introductions to new situations.

She is kind and smart, she picks things up quickly. She has so much talent and could be someone next show horse project!
Ginger does best with a confident and fair rider/handler.

Ginger is located at a foster farm in Aldergrove, BC
Her adoption fee is $850



---
PRAIRIEWYND SPRING

17 year old Standardbred mare
More information coming soon!
---
4 year old gelding
More information coming soon!
If you are interested in any of our horses:

1) Fill out our

Adoption_Matching_Form
OR new Online Adoption Application
-You can print the form out and scan (or take a photo of) the finished product
-You can fill the PDF out on a computer by adding text to the document

2) Send your completed application to greenerpasturesbc@outlook.com with any
additional information you may wish for us to know

3) We will contact you to discuss your application and set up a time that works
with you to meet the horse of your dreams.