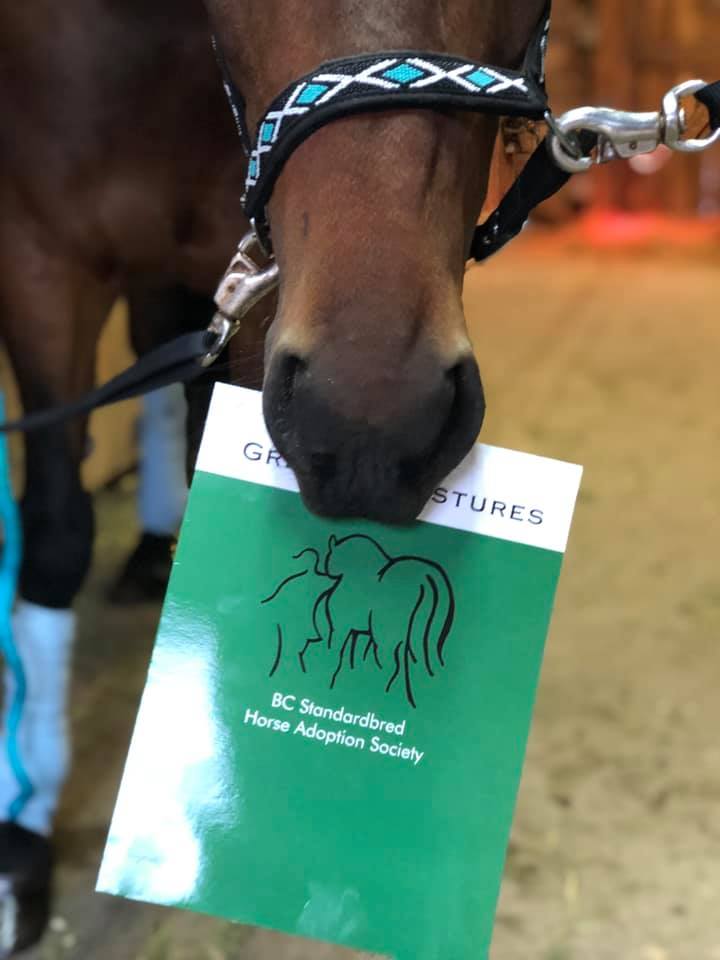 Greener Pastures, BC Standardbred Horse Adoption Society, is a non-profit charity organization founded in 2003.
The purpose of the society is to take in and transition retired standardbred racehorses to responsible and suitable homes. Standardbreds have great potential to take on a new career after racing such as trail riding, endurance, jumping, back country riding, packing, driving, gymkhanas and much much more.
The organization is run soley by a group of dedicated volunteers. Horses come into the program and are housed at our foster farm in Mission, BC. Assessments are done based on their soundness and behavior- most are ready to take on anything put infront of them. It is our mission to ensure all horses coming through the program are vaccinated, dewormed and up to date on hoof care and dental work prior to adoption. Our volunteers will put basic ground work into the horses, but most are very sensible and easy to work around from their time spent racing and in the barns.
Transitioning to riding is fairly easy for this breed due to their experience being harnessed and driven regularly. Work will get put into them prior to adoption, but more work will be needed to make them to complete their transition.
Standardbreds are a versatile breed known for their good nature and eagerness to please- consider adopting one today!