CANTBEATACHEETAH "Cheetah"
12 year old Standardbred gelding ~15hh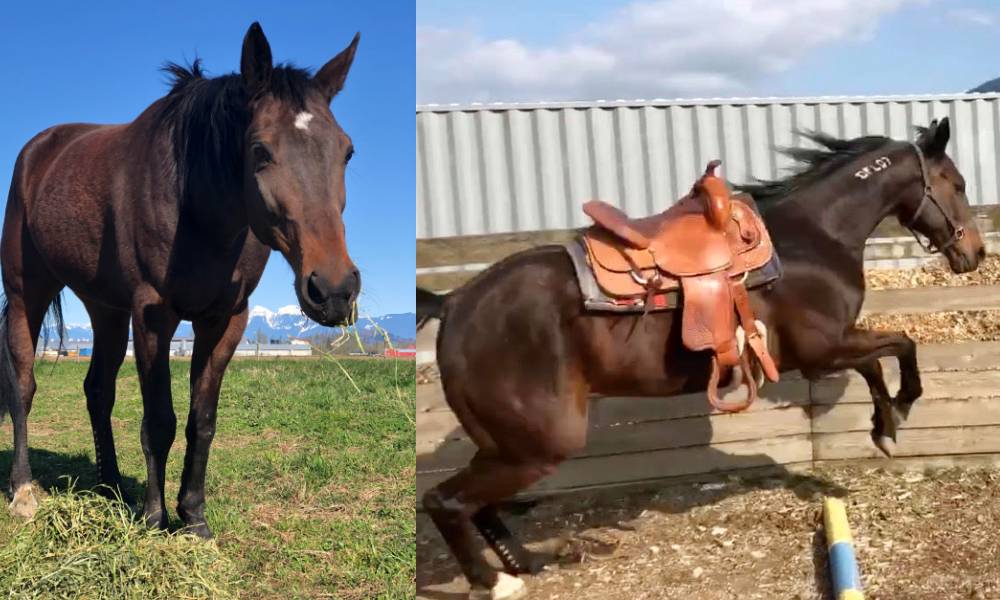 Cheetah is a 12 year old gelding with a pretty impressive racing career. Cheetah has 212 life starts earning a total of $215,705.
He has 32 wins, 24 seconds and finished third 26 times. This guy is a dude!!
If it's a horses big eyes that attract us to them this guy will sucker you right in- he has beautiful seal eyes that will melt your heart.
Although Cheetah doesn't have many miles yet under saddle he has tons of life experience - even more than most bomb proof trail horses. He is not bothered by much and can be easily handled even by a child.
Cheetah is about 15hh with a slender build, he's sound and ready for his next adventure.
Cheetah is located at our foster farm in Mission, BC
His adoption fee is $650
---

RICH AS PROMISED (Richie)
17 year old Standardbred gelding ~15hh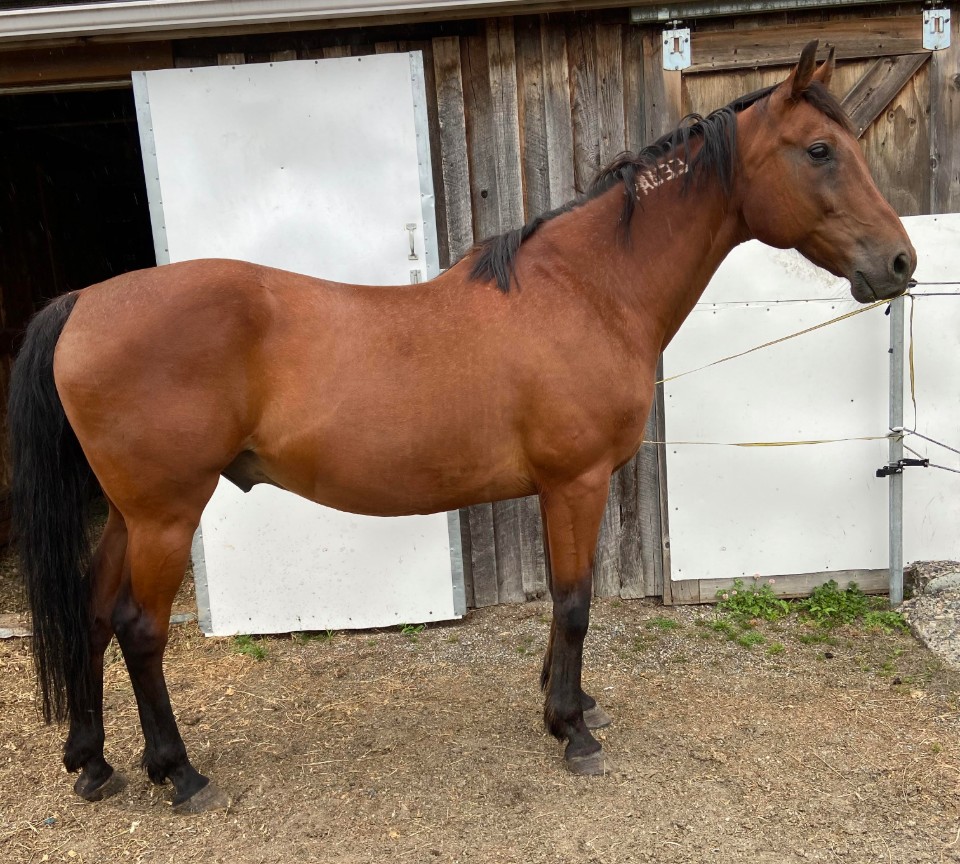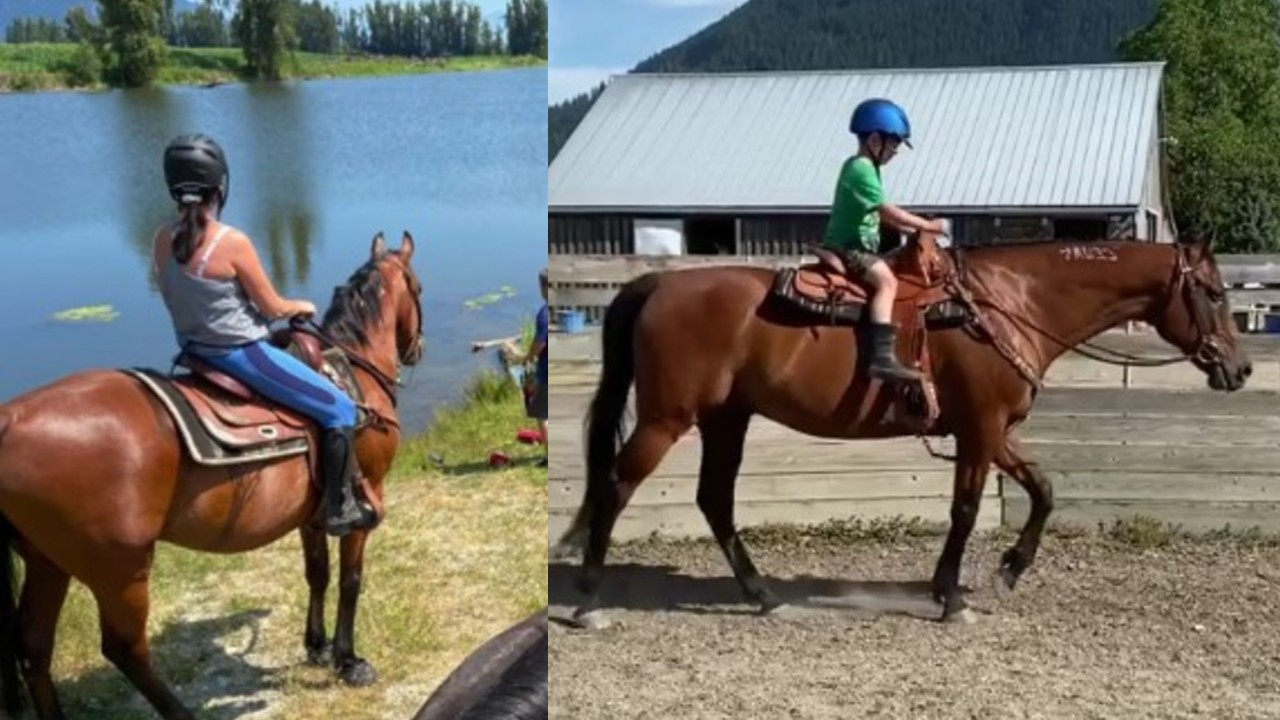 Rich as promised aka Richie came to our program with Hannahs Oak. Richie has been retired from racing since 2014.
This handsome guy raced for 9 years, qualifying in 2005. He raced at Fraser Downs (Surrey), Sandown Park (Vancouver Island),
Northlands Park (Edmonton), Cal Expo (California) and returned to Fraser Downs to complete his racing career.
He Won the the ABSS Snowshoe Stake Race in 2006 at Northalnds park for a purse of $53,000.
He had 152 starts, 11 wins and made $77,000 in his career.
This guy is more than ready to spend the rest of his days being a well loved riding horse.
He is broke to ride but we've been told he needs a confident rider as he can test an iexperienced rider
Has been ridden in parades and a games day! He is not bothered by much!

**Update** Aug 1- We beleive that with Richie would do fine with a confident intermediate rider, or someone that is working
with an experienced rider. He doesn't mind exploring new places- but does not enjoy arena work.
He will try to put the brakes on and turn around to go back to the barn- but will continue on with a rider who keeps him engaged.

Richie is located at our foster farm in Mission, BC
His adoption fee is $650
---
SMOKE A FEW (Smokey)
15 year old Standardbred mare ~15.1hh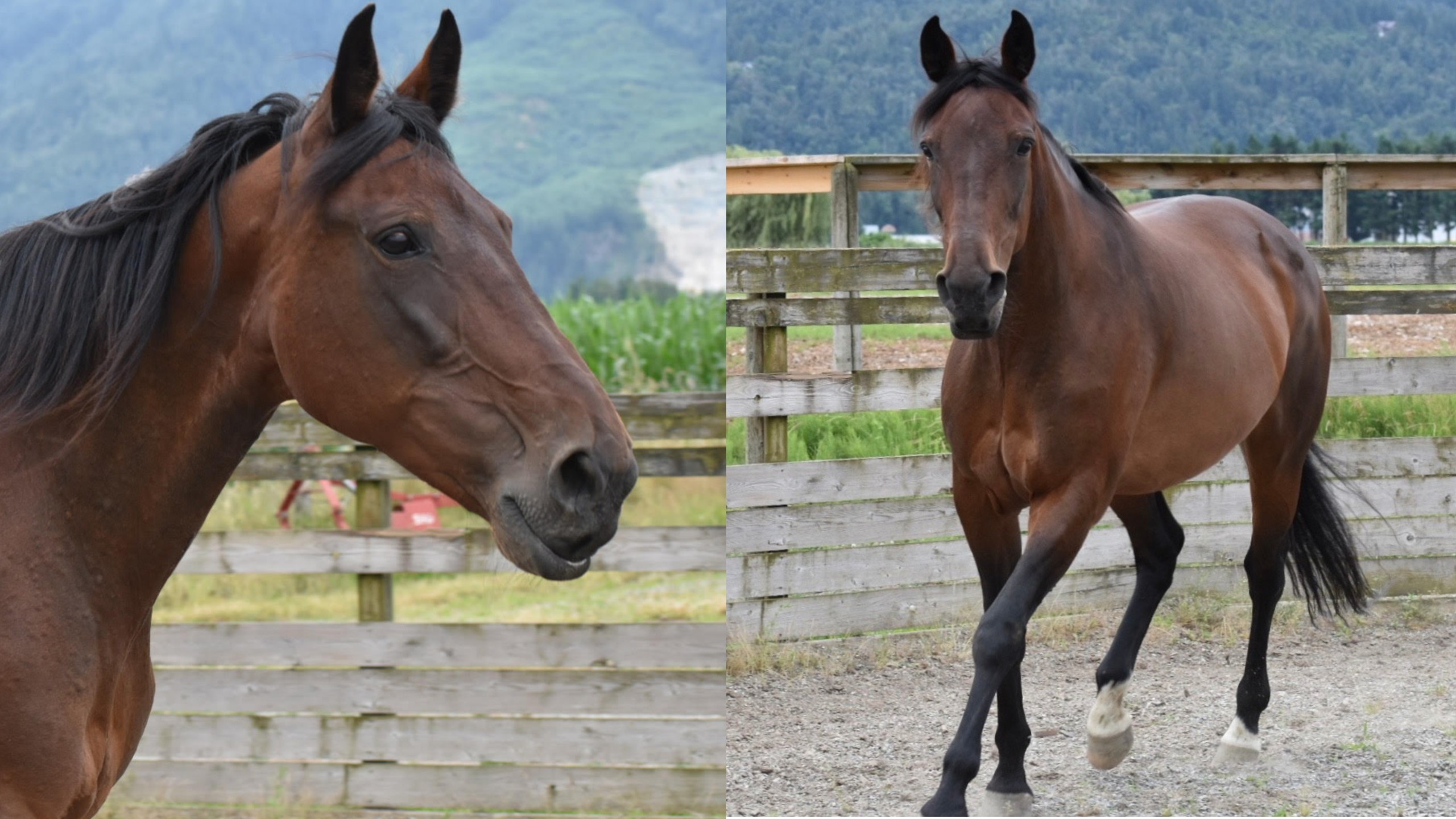 Smokey has been retired from racing since 2009 but back in the day she was quite the athlete.
With 34 starts this mare earned $43,190 throughout her race career.
She's travelled around a bit competing in BC Alberta and California.
For the past 11 years Smokey has been living the field life. Since her herd mate passed away she has been living solo which prompted her owner to reach out to us for help finding her a new home.
With training Smokey will make an excellent riding horse. She's completely sound, a nice size with great feet.
Smokey is located at our foster farm in Mission, BCHer adoption fee is $650
If you are interested in any of our horses:

1) Fill out our

Adoption Matching Form
-You can print the form out and scan (or take a photo of) the finished product
-You can fill the PDF out on a computer by adding text to the document

2) Send your completed application to greenerpasturesbc@outlook.com with any
additional information you may wish for us to know

3) We will contact you to discuss your application and set up a time that works
with you to meet the horse of your dreams.