SKYROSEPILOT "Rosie"
7 year old Standardbred mare ~15.1 hh.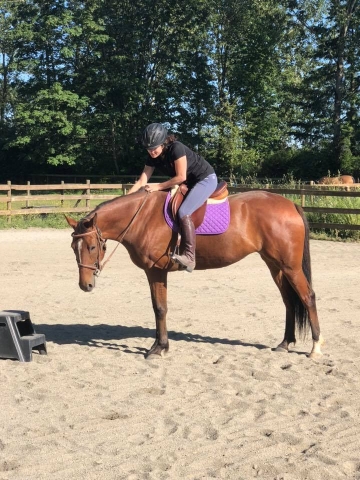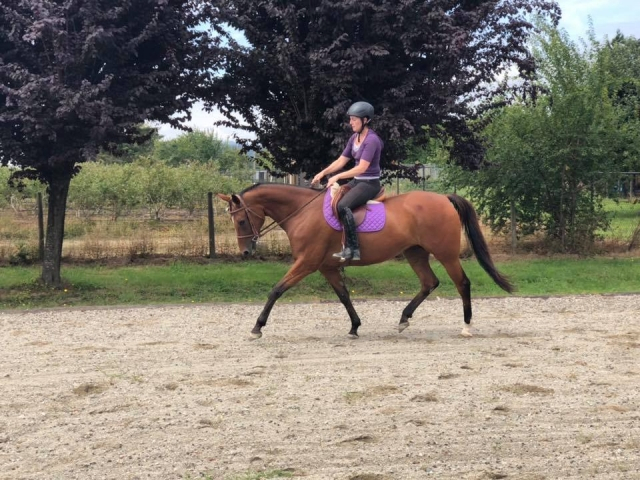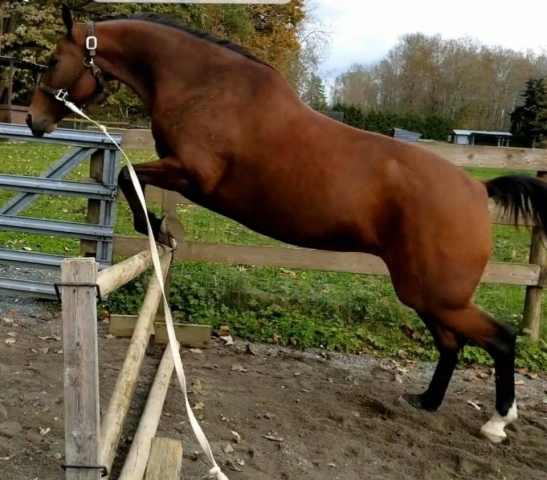 Sensible and talented, Rosie is an athletic girl looking for a competition type home, as she loves to show off!
Our girl Rosie has been with us now since the Spring and has had over 20+ rides on her. We recently discovered her love for
jumping and would love to see her continue in that direction, but is not limited to just that type of home.
She is a mare that will turn heads and break barriers for the Standardbred breed. She is a very flashy mare.
She retired from racing as she was just not fast enough anymore, but that doesn't mean she wants to slow down...

Rosie has an amazing trot and is starting to show progress at the canter under saddle- she will canter at liberty and on the lungeline.
She is a sweet girl in the barn, and easy to work around. She ties, crossties, loads, hauls, baths and clips without batting an eye.

Lots of photos and videos available.
Rosie is located at one of our foster farms in Mission, BC.
Her adoption fee is $1000.

---
REELIZA BE DOUD "Lizzy"
3 year old Standardbred mare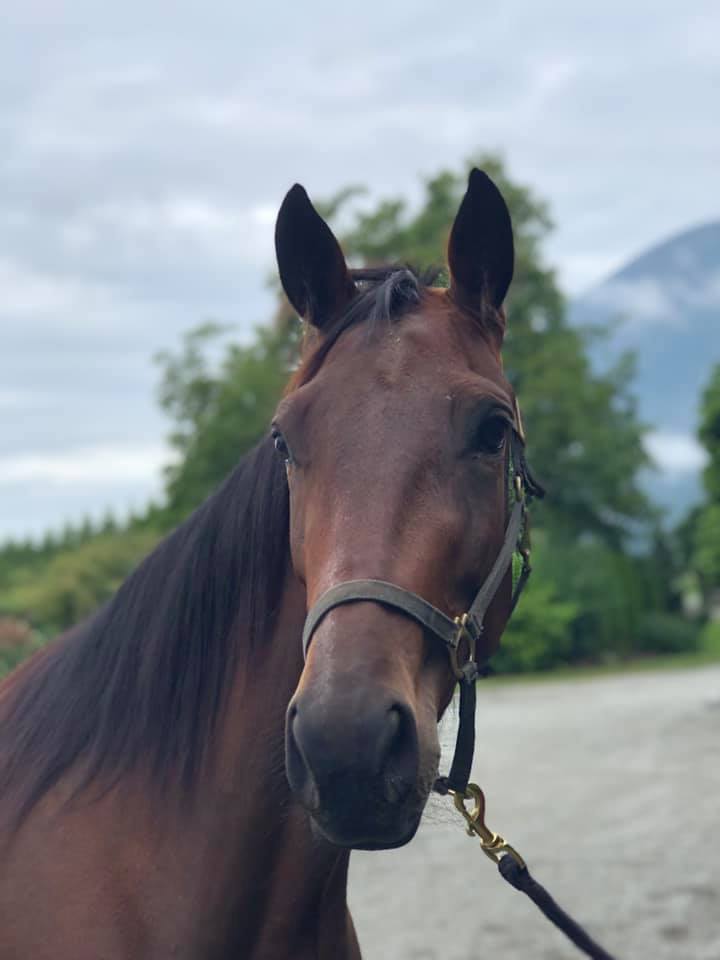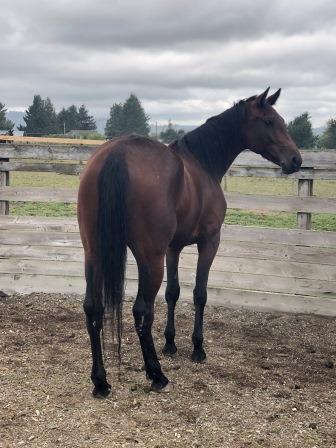 Another new arrival, Lizzy just entered our program and we are getting to know this sweet mare.
This girl is young with tons of potential- we can't wait to see her under saddle soon.

Check back for more updates on Lizzy in our program!

Lizzy is currently located at one of our foster farms in Mission, BC
Her adoption fee is $650
---
WADIE
3 year old Standardbred gelding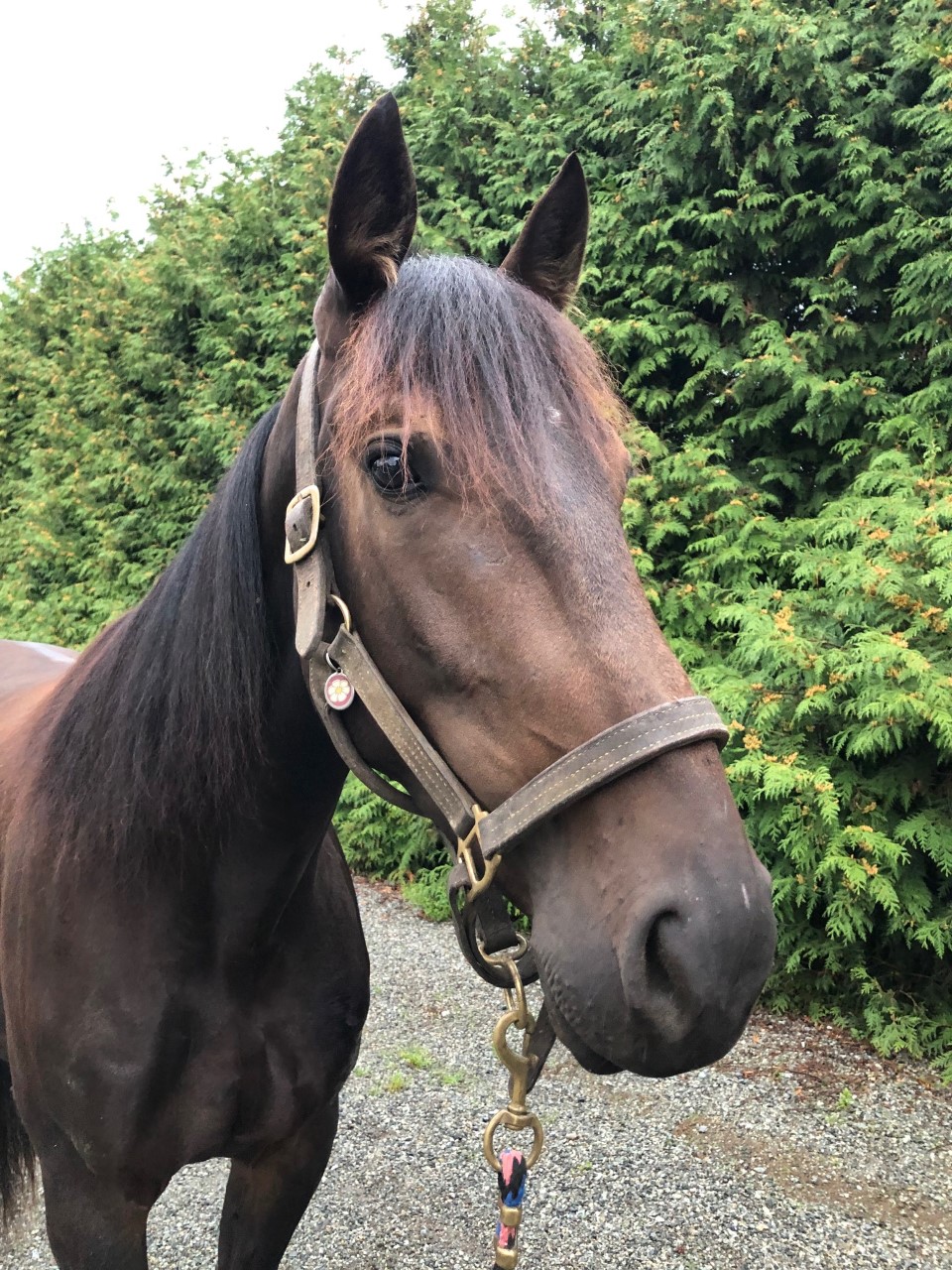 Wadie is a sweet boy who's confirmation did not allow him to be a fast race horse so his racing career was cut short.
While in our care Wadie is recovering from some soft tissue damage on his knee.
He's also enjoying adjusting to farm life, turn out in a field and making friends in a herd.
Wadie is an extremely gentle and kind horse with an obvious love for children.
He will stand perfectly still hanging his head to the ground to be groomed and fed treats by little ones.
Wadie is broke to drive but has not been started under saddle.
We are going to give Wadie the time he needs to recover before starting him under saddle.
This guy has a heart of gold and we can envision him as an excellent kids horse in his future.

Wadie is currently located at one of our foster farms in Mission, BC
His adoption fee is $650

---

GISELLE MA BELLE "Belle"
2 year old Standardbred mare ~15.3hh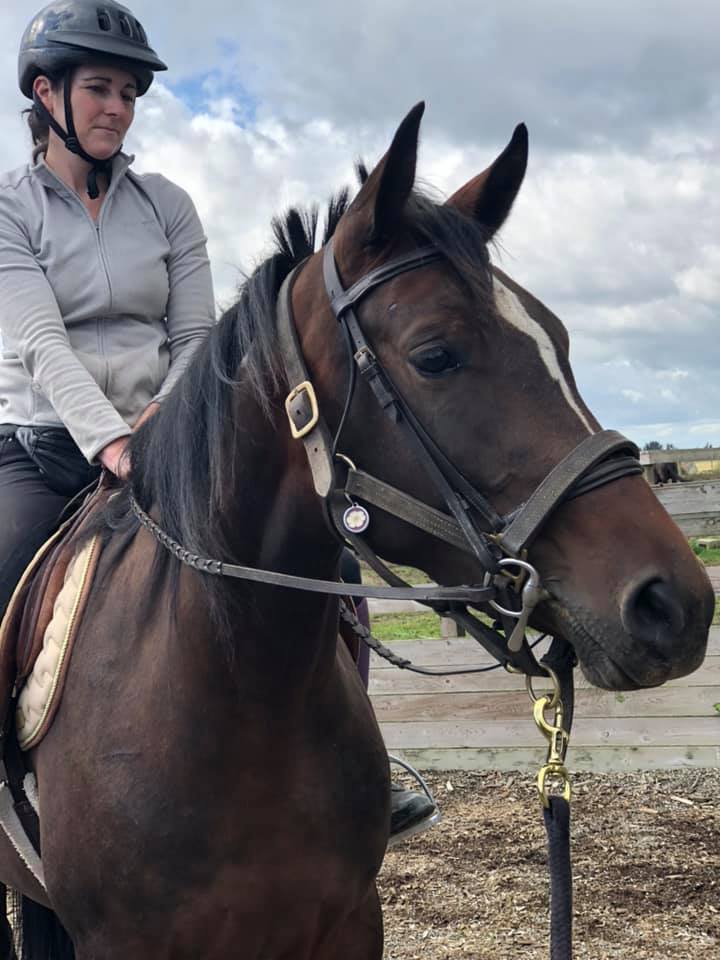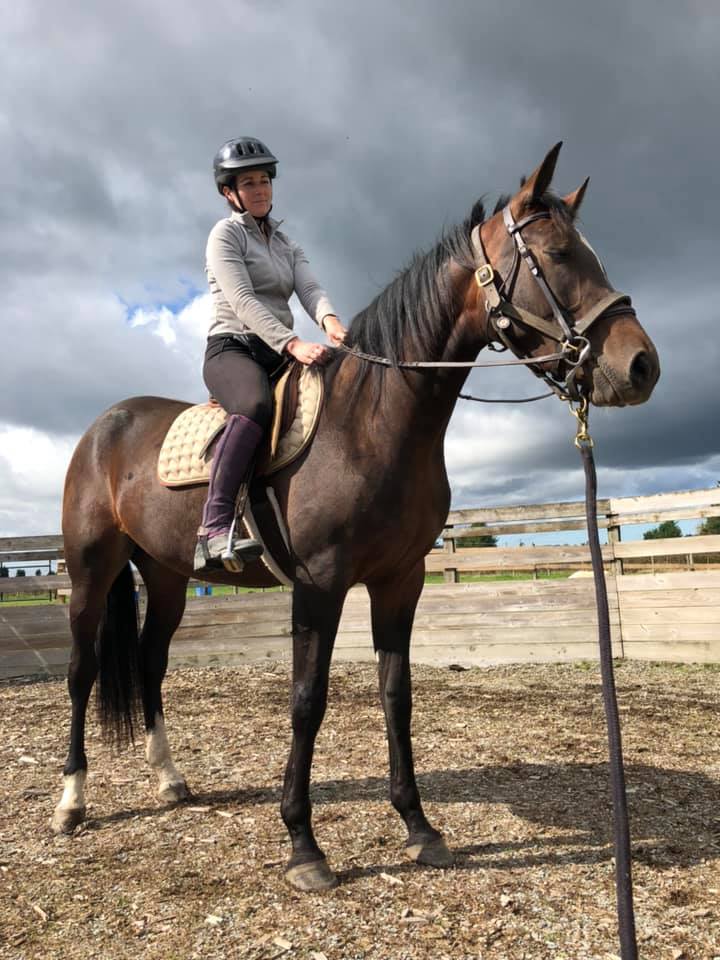 Belle is a 2 year old filly who recently joined our program. This girl has been driven but she was not quite fast enough to make it as a race horse.
Belle is a gentle and laid back filly with tons of potential. She is a beautiful mover, with a solid build she could really go in any direction you point her in.
Belle recently had her first ride under saddle and was a superstar! This girl has the movement, the looks and the brain!

This girl won't be here long- please contact us if you think she could be a match for you!

Belle is currently located at one of our foster farms in Mission, BC
Her adoption fee is $650