WADIE
4 year old Standardbred gelding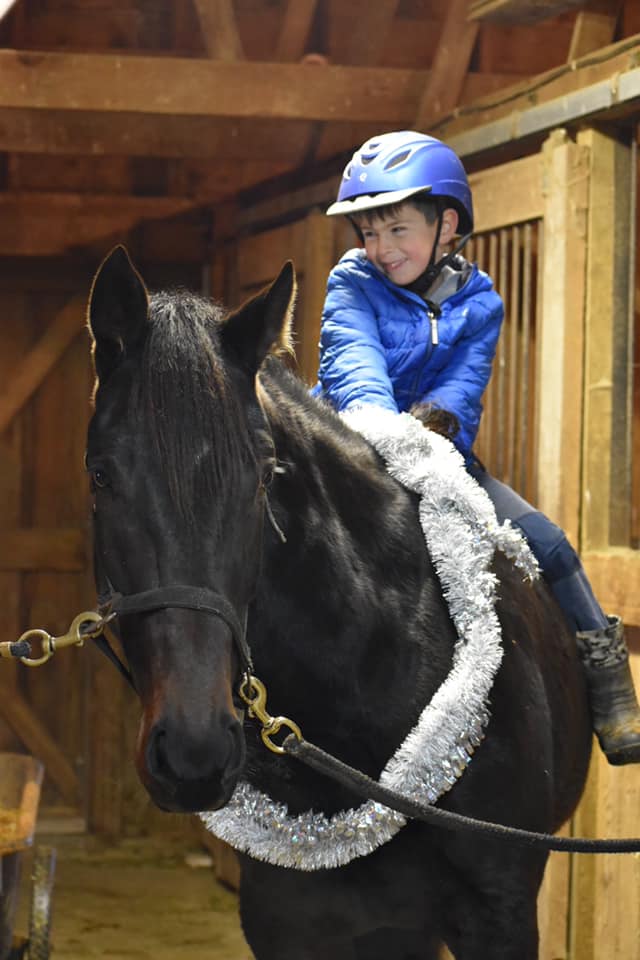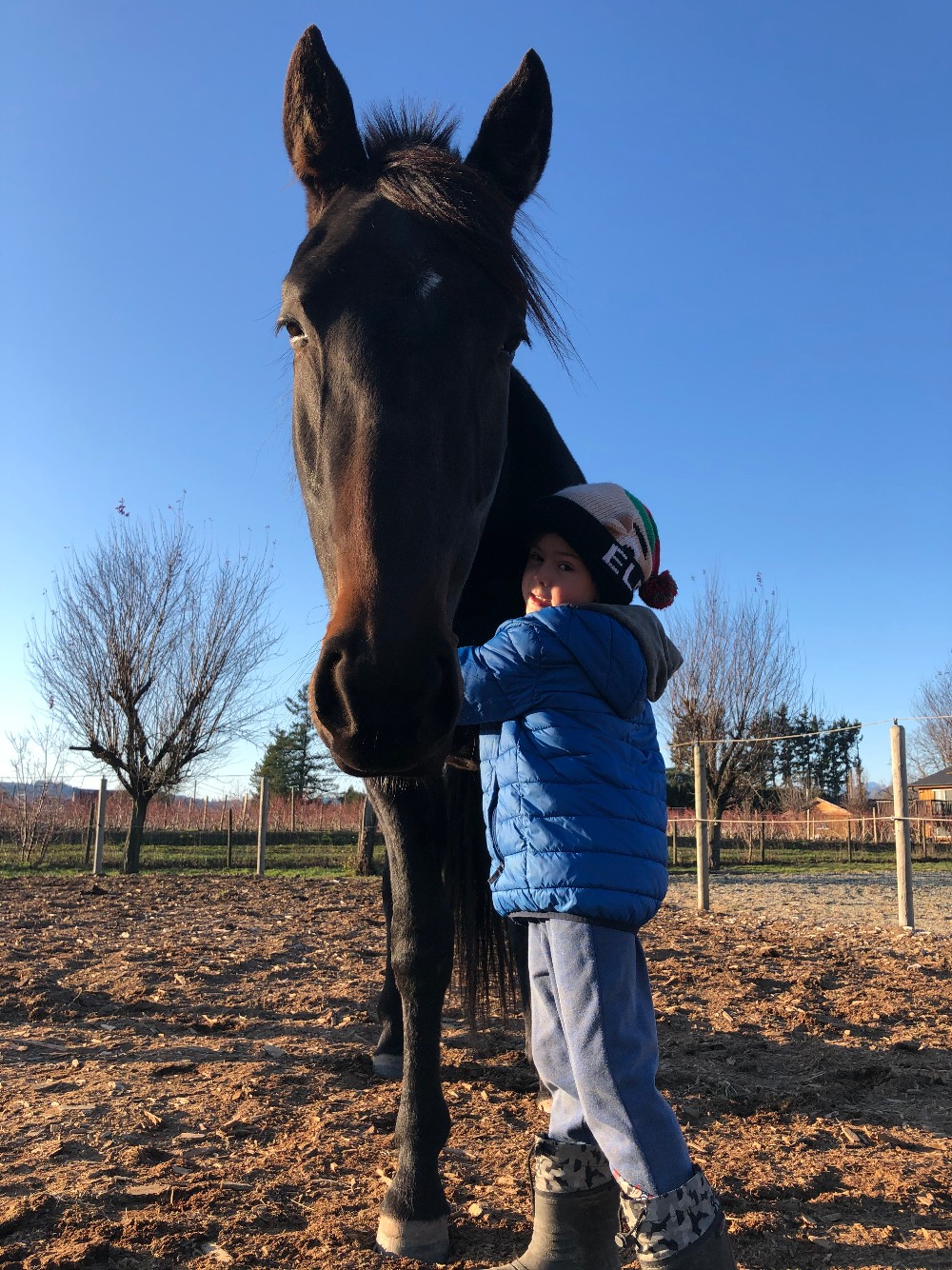 Wadie is a sweet boy who's confirmation did not allow him to be a fast race horse so his racing career was cut short.
While in our care Wadie is recovering from some soft tissue damage on his knee.
He's also enjoying adjusting to farm life, turn out in a field and making friends in a herd.
Wadie is an extremely gentle and kind horse with an obvious love for children.
He will stand perfectly still hanging his head to the ground to be groomed and fed treats by little ones.
Wadie is broke to drive but has not been started under saddle.
We are going to give Wadie the time he needs to recover before starting him under saddle.
This guy has a heart of gold and we can envision him as an excellent kids horse in his future.

Wadie is currently located at one of our foster farms in Mission, BC
His adoption fee is $650

---

RIVERBOAT RED ROSE "River"
4 year old Standardbred mare ~15.1hh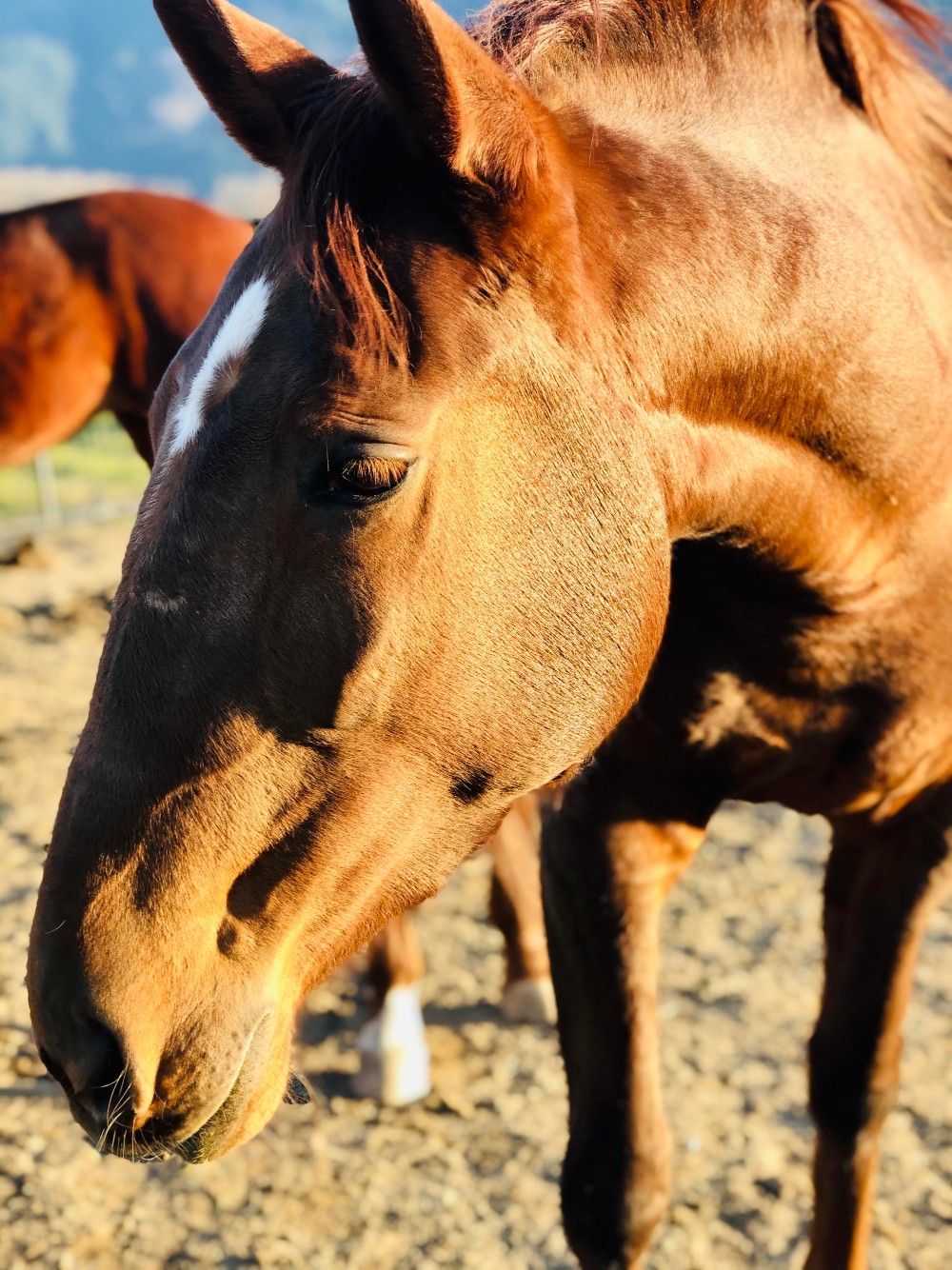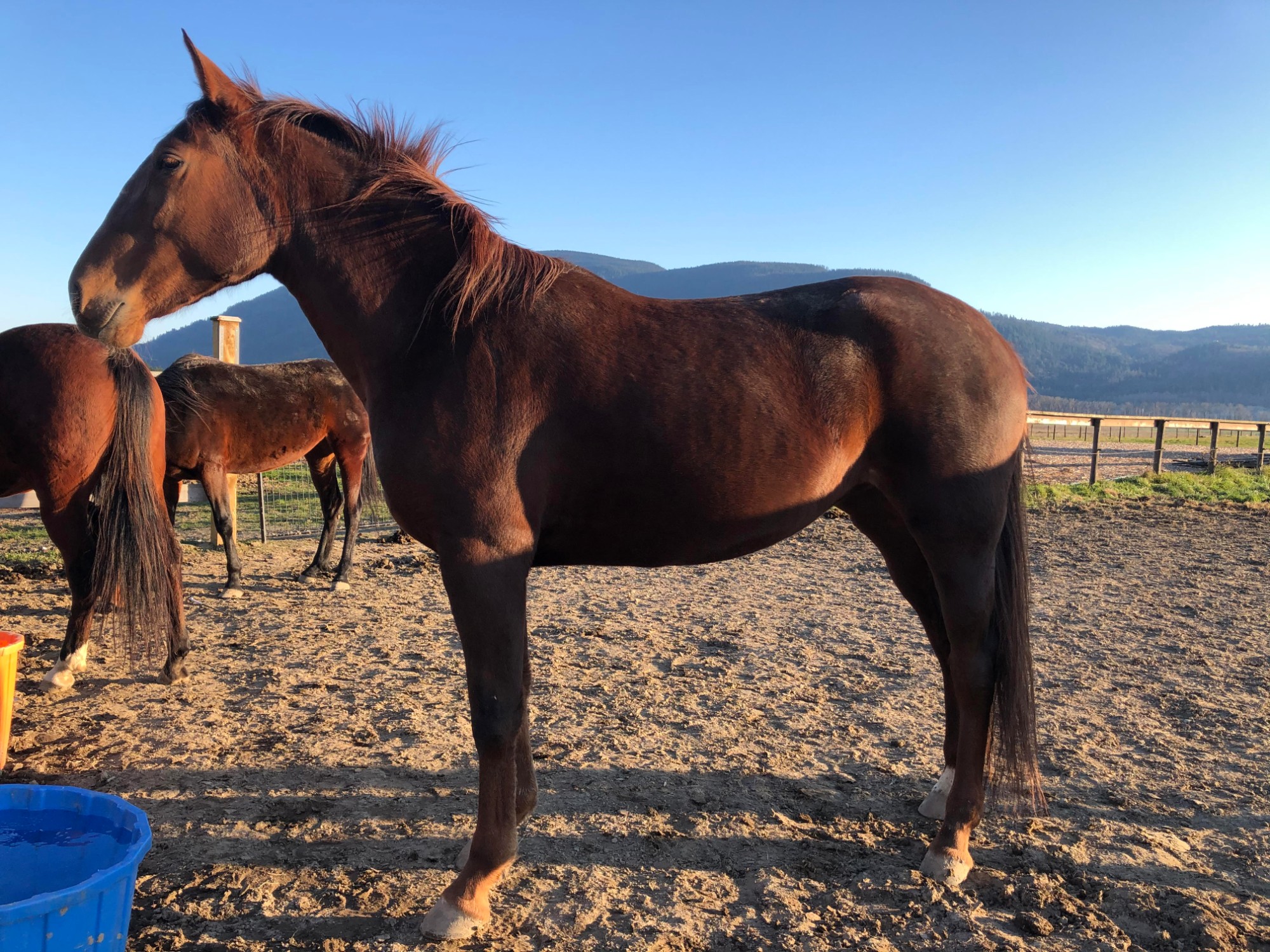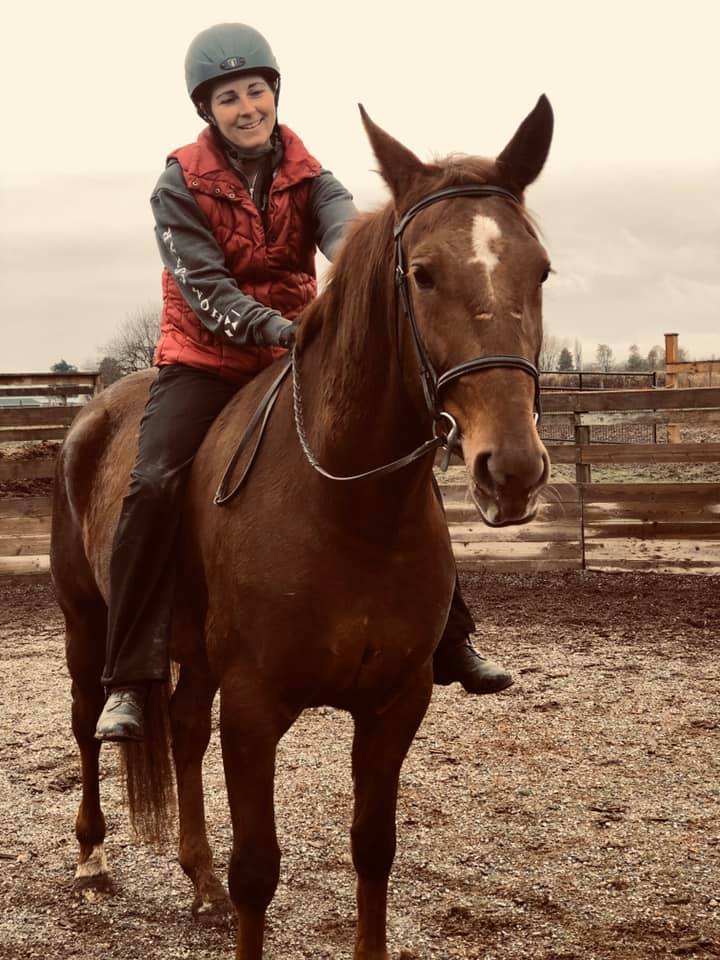 This flashy chestnut girl sold for $10,500 as a yearling but decided that racing just wasn't her thing.
She's a big solid mare, friendly, and adjusting so well to being out with a herd on pasture and just being a horse!
She's broke to drive but not yet started under saddle. River has had a saddle on and didn't bat an eye, she will make an amazing riding horse!
She's sound and looks amazing, pictures don't do her justice- her colour is a stunning liver chestnut.
This beauty boasts a wide chest and quarter horse type build, she would be suitable for any discipline.
River is currently located at one of our foster farms in Mission, BCHer adoption fee is $650
---
SOMETHING SO ROYAL "Jewel"
4 year old Standardbred mare 14.3hh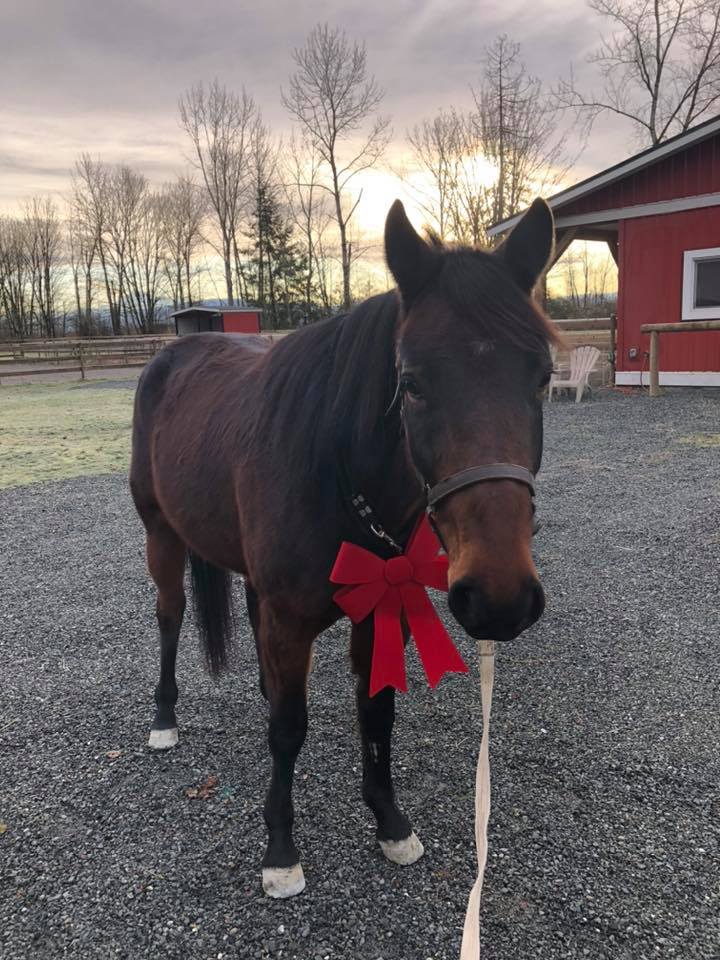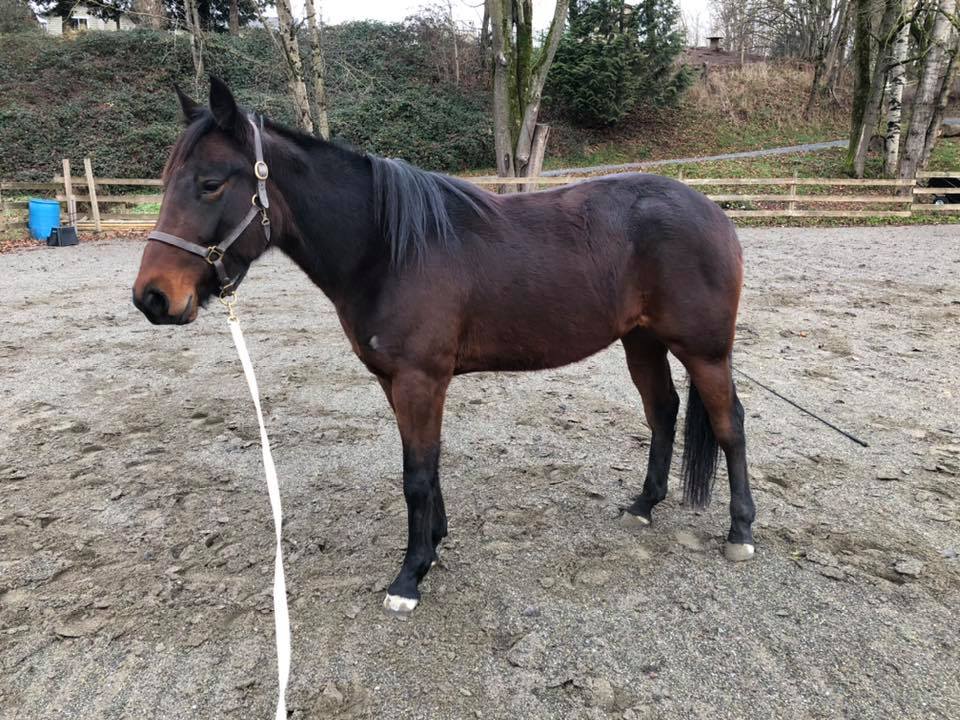 'Jewel' briefly spent some time with us in the Summer and was quickly adopted and put into training.
Due to no fault of her own, Jewel returned to us this fall.
She's spent a bit of time kicking her heels up and having some time off. She's sound and has great feet.
Jewel is very athletic with a lovely trot and a developing canter. She's a young girl with a lot of potential for any discipline.
Despite her short stature, she has a great build to her.
We will be getting some more rides under her shortly to assess her under saddle.
Jewel is available for adoption from one of our foster farms in Aldergrove, BC
Her adoption fee is $650
If you are interested in any of our horses:

1) Fill out our

Adoption Matching Form
-You can print the form out and scan (or take a photo of) the finished product
-You can fill the PDF out on a computer by adding text to the document

2) Send your completed application to greenerpasturesbc@outlook.com with any
additional information you may wish for us to know

3) We will contact you to discuss your application and set up a time that works
with you to meet the horse of your dreams.